With banks staying out of the bond market and foreign investors exhausting their investment limit, the question is: Who will buy the Rs 4.6 trillion bonds that will be issued from April.
Anup Roy reports.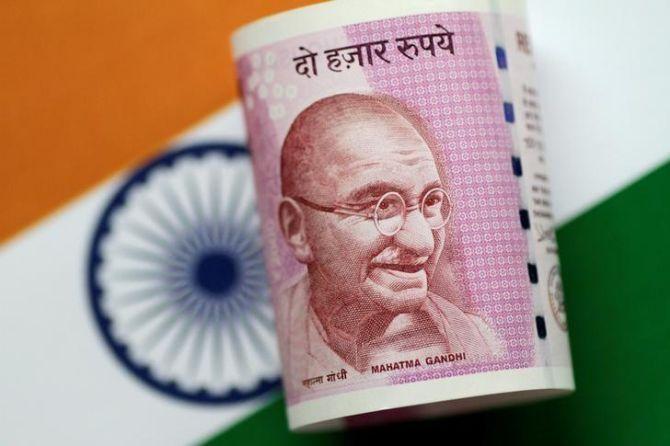 Foreign Portfolio Investors (FPIs) can buy up to 5 per cent of the total bonds outstanding.
FPIs own around 4.5 per cent of the total outstanding debt.
The government has not said if this facility will be widened.
A high proportion of domestic debt in foreign hands could create instability.
However, the market is expecting the government will allow FPIs slightly more play in the Indian debt market.
Nomura estimates that an increase in foreign shareholding, from 5 per cent to 6 per cent of the total outstanding, will increase the limit by Rs 800 billion.
A gradual opening up, according to Nomura, would be helpful in reducing the reliance on one investor class.
This will be healthy for market dynamics in the medium term, by freeing up liquidity to support credit growth and ease the pressure on local banks to support the borrowing programme, Nomura added.
Early signs show that banks could be returning to the bond market. Yields on the 10-year bond have fallen around 10 basis points this week as local banks turned bullish on bonds.
Even as advance tax outflow drained liquidity from the system, leaving it with a net liquidity of about Rs 550 billion, neither did yields jump nor did call rates fluctuate.
"The expectation is that the government will front-load its expenditure, which will improve liquidity substantially. The recent drop in yields show that we could be heading towards a stable state and banks would have no issue coming back," says Harihar Krishnamurthy, head of treasury, First Rand Bank.
Bond dealers said the Reserve Bank of India could start purchasing bonds from the secondary market in the new fiscal year, which is opposite to what it did in the current year.
The RBI's Rs 1 trillion worth of open market operations drained the system of liquidity, which the central bank said it would compensate through extra liquidity operations.
The RBI may have to buy bonds now to support the market.
The bond market is dependent on banks and insurance companies.
According to Nomura, in the first three quarters of 2017-2018, commercial banks bought 54 per cent, insurance companies 33.4 per cent and FPIs 17.8 per cent of the net supply of bonds.
Commercial banks own 41.4 per cent of domestic bonds, followed by insurance companies holding 23.6 per cent.
'The combination of front-loading of supply by the government and the RBI's open-market operations sales drove the rise in Indian bond yields. Quarterly data suggests the mutual fund community also contributed to the bond sell-off in the third quarter of 2017-18,' said Nomura.
Photograph: Thomas White/Reuters