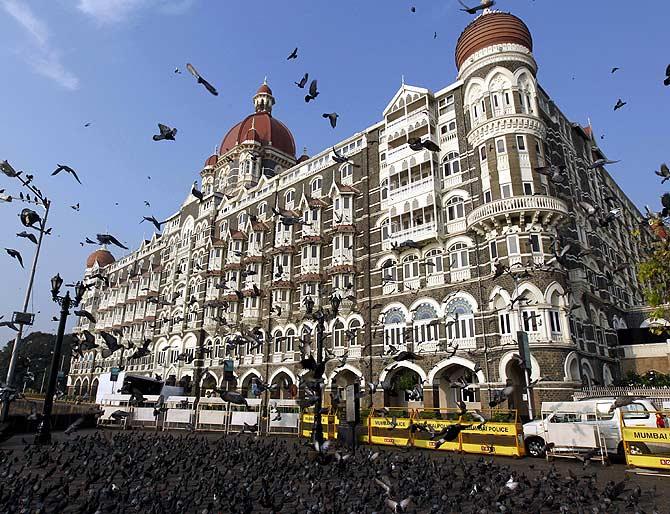 Image: The Taj Mahal hotel in Mumbai. Photograph: Danish Siddiqui/Reuters
Seven Indian cities, including the financial capital Mumbai and political hub Delhi, have been named among Asia Pacific's top 20 cities in terms of growth in number of multi-millionaires, a report said.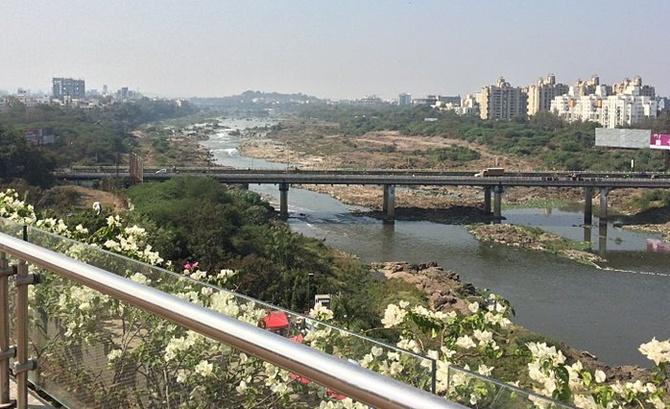 Image: Pune city. Photograph: Randy Breese/Wikimedia Commons
Pune, Hyderabad, Bengaluru, Chennai and Kolkata are the other Indian cities in the list of 20 cities in Asia Pacific for the decade ended December 2014, said the report by New World Wealth.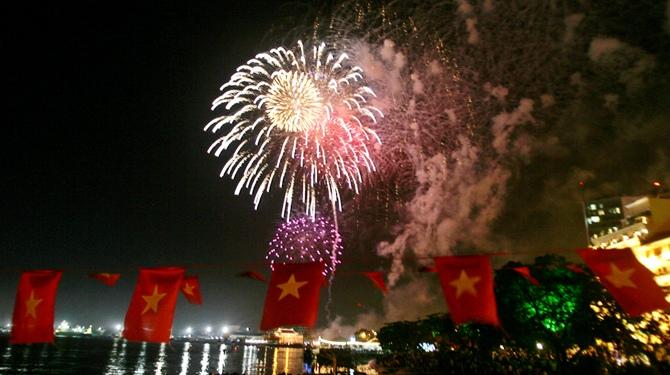 Image: Fireworks explode in the night sky as Vietnam celebrates the anniversary of the end of the war with the US and its allies in Ho Chi Minh City. Photograph:

Desmond Boylan

/Reuters

Ho Chi Minh City, Vietnam topped the list.
A millionaire (or HNWI) is an individual with net assets of $1 million or more, whilst a multi-millionaire is an individual with net assets of at least $10 million, as per the report titled 'Fastest growing cities for the super-rich'.
Pune saw the fastest growth in terms of number of super-rich people which increased from 60 in December 2004 to 250 in December 2014, a jump of 317 per cent.
After Pune, Mumbai witnessed the sharpest rise in number of multi-millionaires.
As of December 2014, it was home to 2,690 multi-millionaires.
Image: Employees walk near Microsoft India Development Center in Hyderabad. Photograph: Krishnendu Halder/Reuters

During the period, the number of multi-millionaires in Hyderabad increased from 160 to 510.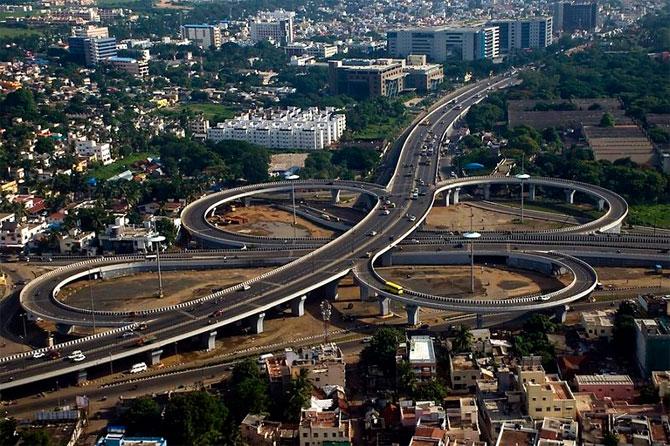 Image: Kathipara Junction, Chennai. Photograph, courtesy: Pratik Gupte/Wikimedia Commons

In Bengaluru, the number increased from 140 to 440, Delhi (430 to 1,350), Chennai (130 to 390), Kolkata (210 to 570).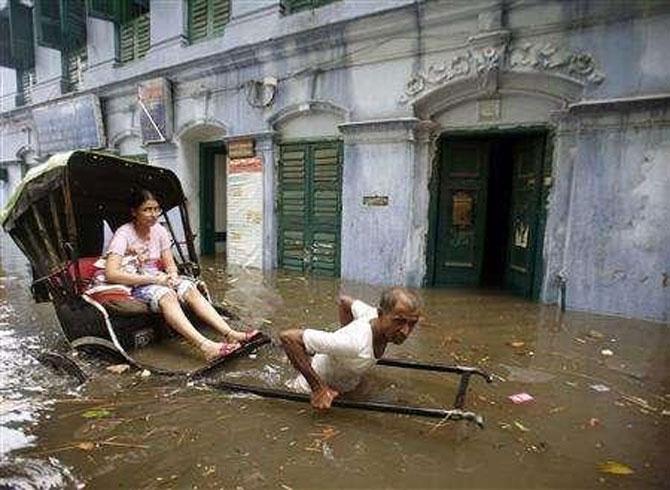 Image: A rickshaw puller transports a girl through a flooded street in Kolkata. Photograph: Jayant Shaw/Reuters

The report further said, "In terms of country performance, major countries that registered 200 per cent plus growth included: Russia, Brazil, China, India, Indonesia and Vietnam. All were emerging markets".
Image: A tourist poses like the Statue of Liberty. Photograph: Reuters
Meanwhile, the US has emerged as the top country in the world for resident multi-millionaires with 1,83,500 super-rich persons followed by China (26,600) and then Germany (25,400).
The report noted that over the past 10 years, worldwide multi-millionaire numbers have grown by 71 per cent.
A region-wise analysis shows that South America was the stand out, with multi-millionaire growth of 265 per cent over the 10-year period.
Other top performers included Australasia (182 per cent growth) and Africa (142 per cent growth).
Image: Hong Kong's central financial district's (L-R) Bank of China Tower, Cheung Kong Centre, HSBC headquarters, Standard Chartered Bank and Legislative Council (front L) are pictured lighted up. Photograph: Tyrone Siu/Reuters

As per the report, currently there are over 13 million millionaires in the world (as of December 2014) and around 495,000 of these individuals can be classified as multi-millionaires.
India has been ranked at the 8th place on the list with 14,800 multi-millionaires.
Hong Kong topped the ranking of cities for resident multi-millionaires, followed by New York and London. Mumbai was the only city on the list with 2,700 multi-millionaires.