An innovator creates intellectual property for a need no one knows exists, says Chandru Chawla.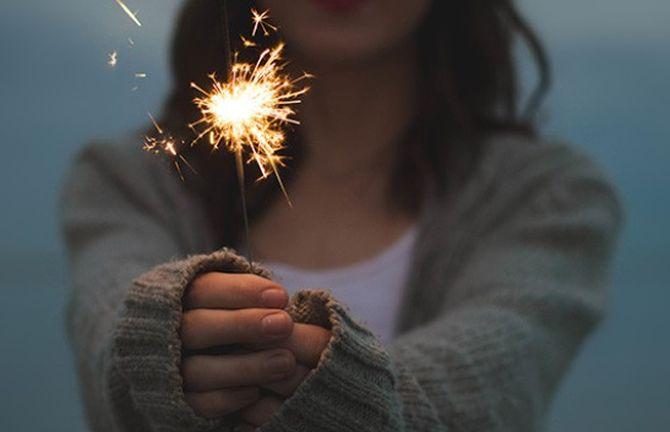 The Forbes list of The World's Ten Most Innovative Companies has some surprises.
There are four Asian companies - one from China, one from South Korea and two from India. The most obvious names like Microsoft, Google, Facebook, Twitter are missing.
The number one company is Salesforce.com, largely unheard of in India. It has taken customer relationship management to another orbit with its cloud-based, digital-savvy, lightning platform.
This helps clients wire up their sales force with their customers in one continuous infinite loop, building a long-term relationship. India's IT heavyweights could learn a trick or two from it.
The market cap of Salesforce.com per employee is $2 million, while India's largest IT company brings in less than a tenth of it, per employee.
Not surprisingly, with the burgeoning artificial intelligence tools and big data analytics, the labour arbitrage-oriented IT model of India is floundering.
At number 2 is Tesla, a company that is eagerly watched by people the world over.
When the automotive world was going hybrid, Tesla bet heavily on electric - designing cars that people would desire and could afford. In less than 15 years, it has overtaken the market cap of the Big Two - Ford and GM.
The world watches eagerly at the innovations in solar through innovative "day time warehousing" for "night time use".
Tesla wants to solve the world's energy problems within a lifetime.
Amazon at number 3 is no surprise. Amazon Prime and your very personal digital Jeeves - Alexa - are two secular innovations in a heavily polarised world.
A company that solved the need for a lower-rinse washing powder in a water scarce country, that provided us with an intelligent deodorant that activates itself on contact with sweat, that solved the need for an ice cream that will melt slowly and has lower calories, Hindustan Unilever is at No 7.
What do you call a company whose mantra is to reinvent itself constantly, to reimagine its business model and its customers? Asian Paints.
From a paints company to a coatings giant, from a product company to a service and solutions provider, from a brick-and-mortar behemoth to a nimble click-and-order firm, Asian Paints has made the shift with aplomb.
The top 10 innovative companies are both old and new. Almost all of them are relatively large companies. Why has size and scale not cramped their appetite for disruptive innovation?
Much of this innovation DNA trickles top down. Take Amazon.
It has a simple process - all business leaders submit a one page memo every month on one innovation they would like to pursue, with two key ingredients: an answer to the question "Does the innovation offer what customers want and will it give it to them fast enough when they need it?" and a list of likely FAQs from consumers that helps imagine what their experience could be like when they come in contact with it.
The best ones are selected and experimental funds are released.
India's presence in this list is inspiring at a time when at least three Indian industries are facing a threat: the entertainment industry from video streaming; the IT industry from the blast of robotics, artificial intelligence and big data analytics; and the pharmaceutical industry from the twin problems of consolidation and shrinking health budgets.
In the pharma and tech industries, most leaders in CXO roles believe they are innovative.
There is widespread confidence, perhaps even arrogance, that since the two industries combined have created value of over $250 billion in less than three decades, they must be high on innovation.
Some are now beginning to realise that there is a fundamental difference between being innovative and being an innovator.
When an Italian racing car company takes Indian motor repair men from Dharavi to see how "battle weary hands, rolling in sweat, with minimalist tools" fare in "time crunched situations", that company is being innovative in testing a frugal approach to troubleshooting.
But when a tech company tests a computer on wheels to offer newer ways to travel, it is disrupting an entire industry. That is being an innovator.
An innovator creates intellectual property for a need no one knows exists.
Indian industry, to graduate to being an innovator, requires some non-negotiables:
Sequester innovation teams. Create focus. The payoff from focus is far, far greater than the savings from frugality and fungibility.
Bring best in class talent and align incentives to optimise "kill fast, kill cheap" enterprise outcomes. Ensure diversity in talent, without compromising merit, fight biases.
Photograph: Reuters
Chandru Chawla is an executive vice-president at Cipla. Views are his own.