Low growth visibility and trouble with regulators have resulted in lack of interest from investors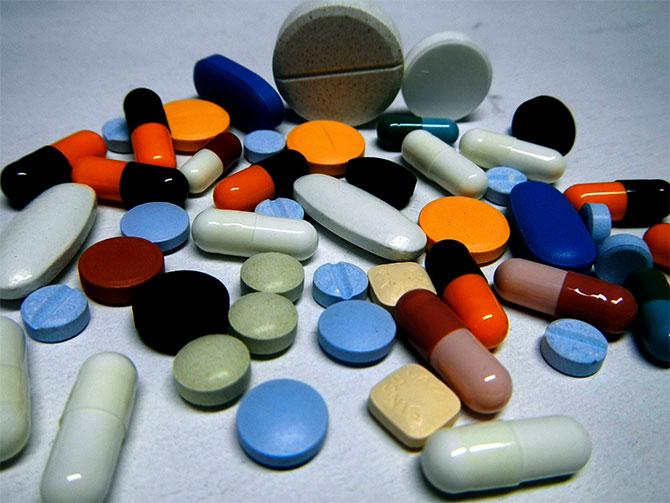 Technically speaking, there are various ways to check the strength of a sector in the market. The most popular is the relative strength index or RSI, but this gives the strength over a fixed period, say, 21 days.
A better way used by traders is to find the proximity of the index from its 52-week high and low. Using this scale on various sectoral indices on the current market, one finds almost all sectors trading closer to their 52 week highs, except for two – information technology (IT) and pharmaceuticals.
The former has been hit by a global slowdown, lower discretionary spending and a structural change, which is resulting in increased automation and digitalisation, which the Indian sector is still grappling with.
Pharmaceuticals has posted subdued results, leading to depressed share prices. Except for Cipla that saw a jump in its share price after its results. Increased global liquidity on account of quantitative easing announced by various banks and low interest rates has flooded equity markets with easy money.
The risk-off trades generally do not see buying in pharma, considered a defensive sector. However, even during the pre-Brexit era, the sector barely saw any investor interest.
This raises issues similar to that of IT.
Are structural changes taking place in pharma?
One reason investors have stayed away from the sector is repeated clashes with the US regulator, the Food & Drug Administration (FDA), which has been raising critical questions about the manufacturing practices in Indian companies.
Even the best of the latter were recently pulled up by FDA. The increase in frequency of inspection, resulting in companies being pulled up for negligence which was overlooked earlier, has not gone down well with investors.
A Credit Suisse report shows apart from Glenmark, all other companies showed negative growth in the US market in the June quarter as compared to the March one.
A CRISIL report says increased regulation has resulted in export growth to the developed market falling to single digits as compared to 20-plus per cent earlier and operating profitability dropping by 400 basis points (bps). A wait and watch policy is prudent under such a scenario.
Apart from the FDA scare, growth is an issue. CRISIL in another report says revenue growth and increase in research and development expenses will moderate the profit growth of Indian pharma.
The report says export of generic drugs to the US will lessen by by 300 bps to 10-12 per cent in the medium term, as only about $100 billion worth of drugs will go off-patent as against $180 bn that did so over 2011-14. US markets account for 40-50 per cent of sales of Indian pharma companies.
While the US markets have not been too good for firms here, even the domestic markets have not been forgiving. The government has imposed price ceilings on some drugs and spoken of tightening the screws. In such a scenario where growth visibility is low and the sector can be subjected to sudden inspections which can throw surprises, investors cannot be blamed for avoiding the space, especially when other stocks offer more clarity.
Photograph: Reuters