Four websites, including Flipkart, may be blocked if the govt feels they're maintaining objectionable content.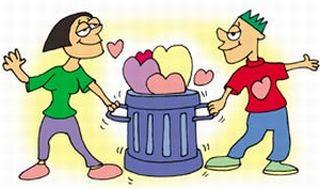 Sex toys were not so easily available in India a few months ago until e-commerce sites introduced a new category – Sexual Wellness – to sell sex toys, kits, edible lingerie, lubricants and condoms, etc, online.
Flipkart alone sells about 260 products under this category. The other portals selling sex toys in India include iambesharam.com, thatspersonal.com and ohmysecrets.com.
The business, so far restricted to seedy lanes in metros, has grown to become a thriving business worth Rs 1,500 crore.
However, the smooth run might soon come to an end as sites selling sex toys are under scanner of the government.
The crime branch of the Delhi Police recently asked the information & broadcasting ministry to look into these.

The move is after the police received an e-mail complaint from one Harit Kumar about the four websites "openly promoting and selling objectionable products illegally and showing objectionable content on their websites".
While a decision is yet to be taken, the websites might be blocked if the government finds them guilty.
Last month, the government had blocked 32 websites for allegedly carrying anti-India content from ISIS. These were blocked based on an advisory by the Anti Terrorism Squad.

These were unblocked later when they removed the objectionable content and cooperated with investigations.

Last week, the Mumbai Police had blocked 650 posts and pages on a popular social networking site for allegedly uploading controversial cartoons featured in the French magazine Charlie Hebdo.
However, the government needs to show a reason for blocking a website.
Laws in India are unclear about the sale of sex toys. In most cases, the concern is related to the ways these products are sold, showing suggestive pictures and graphic descriptions.
According to Indian laws, whoever sells, allows to hire, distributes, publicly exhibits, makes, or has in his possession any obscene book, pamphlet, paper, drawing, painting, or figure or any other obscene object whatsoever, or advertises, or makes known by any means whatsoever that any such obscene object can be procured from or through any person, is punishable with imprisonment and fine.