Contracts will be given for five years, in a transparent manner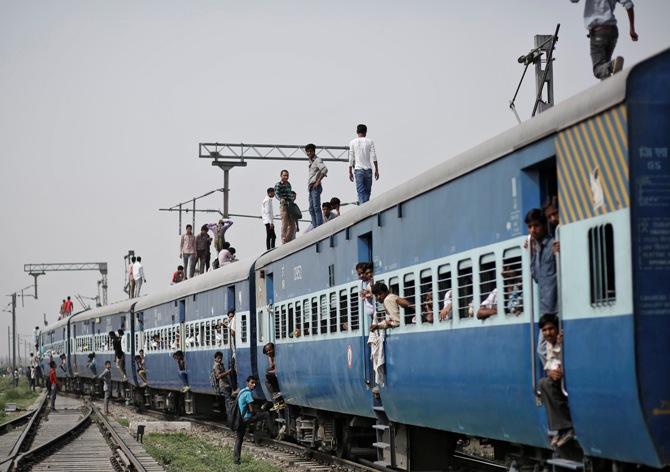 Your idea could be a catalyst for the Indian Railways (IR) to reach its non-fare revenue target of Rs 14,000 crore in 2017-18.
The organisation said it was seeking innovative ideas for revenue generation from individuals or bodies to boost its non-fare revenue.
"A lot of start-ups and individuals have already shown interest, with divisions and zones coming up with unique ideas like using railway platforms for marriage receptions.
We are evaluating all these proposals and will take them to market for competitive bidding soon, depending on their earning possibilities," said an official.
Contracts will be given for five years, in a transparent manner.
The initiative is based on what is termed the 'Swiss Challenge' method, which allows for open competition to every prospective bidder, besides the proposer of the idea.
The proposer is granted the right of first refusal if not the highest bidder.
"The policy provides a structured approach with a standing Non-Fare Revenue Committee to examine all such innovative proposals for generation of revenue of all areas of the railways in a time-bound manner.
The Railways also plans the Swiss Challenge mode in station redevelopment.
Through these measures, we expect to achieve the target this year," the official said.
Adding: "Policy ideas for the short term like 21 days and up to 165 days are also invited. For OOH (out-of-home) advertising on trains and vinyl wrapping initiatives, bids will be awarded by the end of July.
Meanwhile, RailTel is set to come up with tenders for content on demand (CoD) for four areas."
The CoD initiative will include streaming of video content like TV serials, movies, short videos, children's shows and devotional content; streaming audio content like movie songs, regional songs, and devotional music; and providing electronic newspapers, gaming and educational material.
IR's sundry earnings or non-fare revenue saw a 72 per cent increase to Rs 10,181 crore in 2016-17, from Rs 5,928 crore during 2015-16.
It is expecting incremental revenue of Rs 34,350 crore from non-fare revenue over the next 10 years.
This includes Rs 14,250 crore from rail display networks, Rs 6,000 crore from content on demand and a rail radio initiative, Rs 3,750 crore from integrated mobile applications for advertising, cab services and the like and Rs 3,750 crore from OOH.
Officials said the idea generator might also get some earnings if the project is successful.
"Creation of a new policy for each such proposal will lead to substantial effort and delay, which might be a non-starter for the proposer.
The policy creates a transparent system for generation of non-fare revenue," said an official.
Photograph: Anindito Mukherjee/Reuters