Through a combination of local manufacture and imported CBU models, the company makes and sells four SUVs, one hatchback, and one sedan.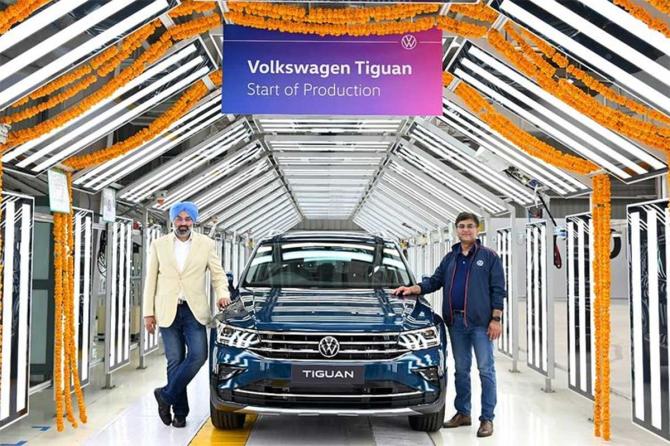 Volkswagen India just launched its fourth and latest SUV, the imported Tiguan, in the Indian market, but the company has not given up on sedans and is preparing to launch its upcoming global product.
The sedan market has monthly sales of around 25,000 cars a year annually, and is largely dominated by two products, the Honda City and the Hyundai Verna, selling at Rs 11 lakh-Rs 15 lakh (Rs 1.1 million to Rs 1.5 million).
Apart from that, there are few that play in the same price range. The Toyota Corolla Altis is more expensive, and other versions made by Chevrolet and Ford have long been withdrawn from the market.
The Slavia, which is Skoda's mid-size sedan, will be sharing underpinnings with the new VW sedan, which is expected to reach the Indian market next year, said Ashish Gupta, VW India's brand director, who took charge of the company around a year ago.
The company had launched the Passat and Jetta in the past. They were then withdrawn because of multiple reasons, including a rampant shift to SUVs across all brands, segments, and price points.
The Jetta, launched in 2011 and then withdrawn around 2017, is one of the cars that were getting a consumer interest but ran into a speed-breaker.
"Globally the right-hand drive Jetta was stopped, but was a best-seller in India in terms of demand appreciation and I would love to have it back, but it isn't being made anymore," Gupta said.
"The idea is to bring back a sedan that draws the same sort of reaction that customers had when they got the Jetta and to that effect we think the new sedan will have that reaction."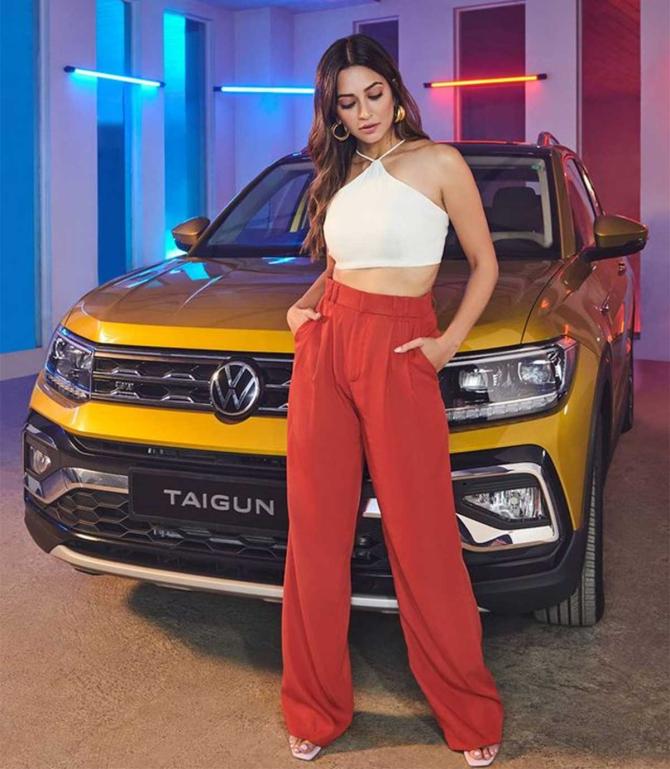 At present, through a combination of local manufacture and imported CBU models, the company makes and sells four SUVs, one hatchback, and one sedan.
The Vento, a sedan, is around nine years old and has been dialled down. It is not selling in large numbers, but that's on account of it being close to the end of its lifecycle.
This means it may also be up for a replacement, possibly by an electric one, said an analyst who tracks the sector.
Suraj Ghosh, associate director (Powertrain & Compliance Forecasts), South Asia, IHS Markit, says, "The sedan market in India was about 12 per cent in 2020, which is a big fall from a peak of about 25 per cent achieved in the middle of the last decade. But it includes the compact sub-4m sedans as well. The sub-segment of executive sedans is of course smaller."
"Given the expansion of the SUV body style, sedans may find it difficult to regain its lost territory but there is always space for good products with unique value propositions.
"Having said that, safety and comfort/convenience features are gaining importance and this could work in sedans' favour."
Ultimately, the romance of a sedan has to do with its positioning as a large three-box car and a lot of customers do want that big car in their garage. It's more than likely that a customer who will buy it will have other cars as well.
"The new sedan will be a volume-driver and is expected to sell in low four figures," Gupta said.
Have VW's volumes matched up to expectations?
Gupta said he had expected to generate sales of around 30,000 units in the past calendar year but expects to close this year at around 25,000 units on account of the tough market conditions precipitated by the semiconductor shortage and Covid-related conditions.
"I have an overwhelming response for cars like the Taigun, for which there is a shortage and waiting period of a few months," he added.
"The year will close with a market share at around 1.6 per cent and sales in that sense have remained flat or marginally up."
Malaysia was the hardest hit with the lockdown and a large percentage of chips for infotainment systems globally come from Malaysia, he added.
VW will be show-casing its ID3, ID4, and ID5 globally.
Electrification in India is likely to reach a tipping point later than in Europe, and VW is expected to get into the battery-electric direction by the later part of this decade with a reasonable offer for the market in terms of cars and products.
Feature Presentation: Ashish Narsale/Rediff.com