NuPower will return loan with interest to consumer durables major by 2021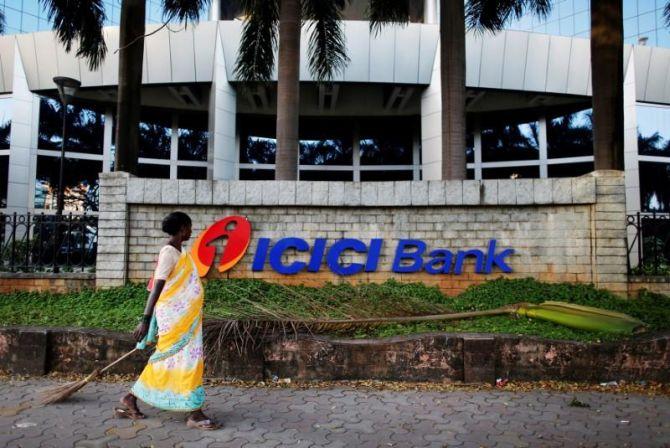 Videocon Industries has paid its dues to ICICI Bank to the tune of almost Rs 10 billion till December last year.
The company will also pay its dues for the quarter ended March 2018, said top officials of the bank and the firm.
Videocon is at the centre of controversy over funding of NuPower Renewables - a company owned by Deepak Kochhar, husband of ICICI Bank managing director and chief executive officer Chanda Kochhar in lieu of loans granted by the bank to the consumer durables major.
Videocon, ICICI Bank and NuPower have denied the allegations made by a whistle-blower in a letter to the Prime Minister's Office in 2016.
"The company has paid all its dues despite unfavourable business conditions such as cancellation of 2G telecom licences," said a bank official, asking not to be named.
The official also said loans worth Rs 32 billion taken by Videocon are not fresh ones but were consolidated.
Of this, ICICI Bank had disbursed the entire amount and the company was always current in its payments.
In January, Videocon was referred to the National Company Law Tribunal (NCLT) by State Bank of India and the Reserve Bank of India.
The company has moved the Bombay High Court against the referral.
For the fiscal year ended March 2017, Videocon had paid interest of Rs 3,200 cr0re on its Rs 20,900-crore loan, as compared to interest of Rs 2,400 crore for the fiscal year 2015-16.
The Central Bureau of Investigation has started a preliminary enquiry into the allegations made against Videocon, Deepak Kochhar and ICICI Bank.
The income tax department has also asked NuPower Renewables and Kochhar to submit all relevant documents to it.
A source said NuPower Renewables will repay the loan with interest to the Videocon group by 2021, according to the initial contract signed in 2010.
"Videocon exited NuPower as it made huge losses due to Supreme Court verdict on 2G that resulted in the company losing wireless telephony licences across India. Besides, its oil and gas business was hit due to falling oil prices," the source said.
The loan from Videocon was given by a group entity, Supreme Energy, in 2010 which was later transferred to Pinnacle trust, with Kochhar as managing trustee, in 2013.
When contacted, NuPower said it received Rs 640 million from Supreme Energy as fully convertible debentures, which have already been converted into equity at fair market value.
Later, Pinnacle Trust purchased Supreme Energy along with Supreme Energy's liability of Rs 640 million via optionally convertible debentures.
"The holders of optionally convertible debentures in Supreme Energy have the option to convert the same into 100 per cent ownership of Supreme, which, in turn, owns 10 per cent of NuPower Renewables, valued at Rs 640 million at fair market value," the company said.
It did not specify any timeline to return the funds to Videocon.
Photograph: Danish Siddiqui/Reuters