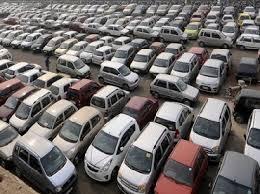 To strengthen the urban transport system, the country needs to invest around $140 billion by FY'30, according to a Barclays report.

"Increasing urbanisation is pushing up vehicle sales amid constraints on increasing road density.

"This will lead to increased spends on transport infrastructure and we see this emerging as a multi-year capex theme," the report said.

Barclays' assessment of 35 major cities on various socio-economic parameters suggests that mass transit rail systems should be a high priority in 12 cities with bus rapid transit systems acting as feeder services.

The report suggests the country needs over 2,500 km of metro rail and 5,500 km of BRTS network.

"These metro lines should be integrated with other transport modes, with monorail and BRTS serving as feeders.

Thus, we envisage investments of $120 billion in metro rail and $20 billion in BRTS by FY30,"
the report said.
There has been a rapid increase in population in the last decade and is not expected to slow down in the coming decade given continued migration, the report said.
"With the increase in population and rising incomes there has been a rapid growth in the number of vehicles.
However, the pace of road network expansion has been slow and the state of public transportation is poor, leading to a host of problems like traffic congestion, high road accidents and pollution," it said.
The development of mass transport systems has been tardy, led by issues with project conceptualisation, approvals and funding, Barclays said.
Only two of the 53 cities (65 by 2021) with population of one million or more have metro rail systems of any significant length operational.
Progress on monorail is limited with several projects still at the concept stage.
BRTS have been commenced in multiple cities, but considerable progress has only been seen in Ahmedabad, it said.