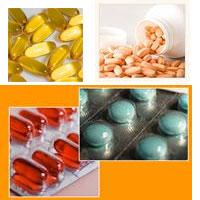 Domestic pharmaceutical majors selling generic medicines in the US are finding the going tough.

Companies such as Dr Reddy's Laboratories, Sun Pharmaceutical, Lupin and Ranbaxy striving to capitalise on opportunities created by pro-generic health care reforms in the US market are facing pricing pressure as the health care supply chain is undergoing consolidation.

The increasing focus on reducing health care costs in the US may also hurt the Indian majors.

Of late, the US has witnessed a spate of mergers and acquisitions in its health care supply industry.

That has seen chains such as Walgreens, CVS Caremark and Express Scripts gain prominence and get increased bargaining power with drug manufacturers.

The Dr Reddy's and Lupin managements have already indicated the trend.

In a filing with the US Securities and Exchange Commission in July, Dr Reddy's said some pressure on its revenues was expected as governments around the globe, including the US and India, attempted to cut health care costs.

"The existence of government-imposed price controls and mandatory discounts and rebates can limit the revenues we earn," it said.

The US supply chain, which includes pharmacy benefit managers, drug and medical product distributors, institutional and retail pharmacies, is adopting an inorganic growth strategy to gain faster access to newer markets.

Unlike
in India, where the supply chain mainly consists of distributors and retailers, pharmacy benefit managers play a significant role in the US.
They mediate between patients and retailers, and are responsible for processing and paying prescription drug claims. To enhance market share and gain critical mass, these players are consolidating.
While Express Scripts acquired Medco Health for $34.5 billion to gain more than 55 million members recently, another such player SXC Health has said it will buy Catalyst Health for $4.4 billion.
According to estimates by Edelweiss Securities, SXC could gain more than 18 million members through the deal.
While retailer Walgreens acquired CuraScript Infusion Pharmacy in 2008, it recently agreed to acquire a regional drug store chain for $438 million.
"Pressure from pharmacy benefit managers for signing new contracts at lower margins and huge upfront investments in infrastructure are adding to the pressure on retail chain margins, and they in turn are driving hard bargains with generic manufacturers directly.
"Further, vendor consolidation is also impacting generic players in the US," a report by Edelweiss Securities said.
According to a research paper by Tata Consultancy Services, "The federal government has brought in conditions for large pharmacy retailers to give part of their margins for the society to be served at large.
"They need to negotiate bitterly with manufacturers and wholesalers."