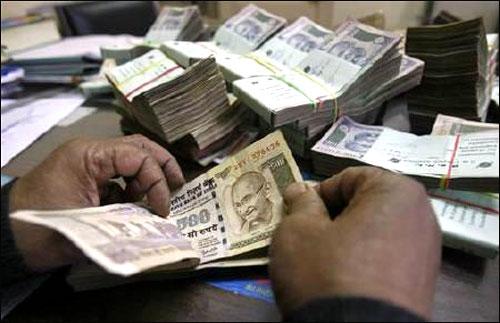 The Union finance ministry is planning to make rules regarding wilful defaulters more stringent, so that criminal charges can be pressed against such entities. The move follows a rise in bad loans, particularly among public sector banks (PSBs).
A senior official of a PSB who discussed the issue with officials of the department of financial services said, "Whenever there is a clear diversion of funds to create personal wealth, the borrower will tagged as a wilful defaulter and criminal charges will be pressed."
The ministry has proposed that a promoter or board member classified as a wilful defaulter be barred from becoming a director in any other company. It had also been proposed passports of wilful defaulters be impounded, bankers said.
According to the Reserve Bank of India (RBI) norms, a wilful default is when an entity defaults in its payment obligations to lenders even if it has the capacity to pay and doesn't use the funds for which the loan was availed of, or diverts those.
If the borrower uses short-term working capital funds for long-term purposes not in conformity with the terms of the sanction or deploys the borrowed funds for creation of assets other than those for which the loan was sanctioned, it is construed as diversion or siphoning of funds.
The move to revisit wilful defaults comes at a time when non-performing assets (NPAs) in the banking system have seen a steep rise. According to RBI data, as of March 31 this year, gross NPAs in the banking system accounted for four per cent of gross advances, while net NPAs accounted for 2.2 per cent.
Earlier, the ministry had mandated banks not to provide any additional facilities to defaulting companies and bar their promoters for five years from availing of institutional financing for floating new ventures.
The ministry has also prepared a list of the top 50 defaulters and asked banks to hasten recovery measures.
Recently, Kolkata-based United Bank of India had issued a wilful defaulter notice to Vijay Mallya, chief of UB Group and the grounded Kingfisher Airlines. On Saturday, Mallya has to defend his himself before the lender's internal committee, headed an executive director of the bank.
The bank has an exposure to Rs 350 crore to Kingfisher Airlines.
A consortium of lenders, led by State Bank of India, had extended loans of about Rs 6,500 crore to the airline. The loans, overdue with all the banks, have been classified as NPAs.