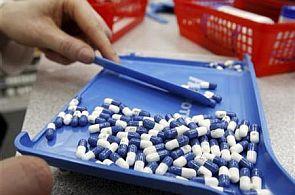 Budget Provisions:
Exemption introduced from excise duty on types of drugs and diagnostic equipment required for the National AIDS Control Programme funded by the Global Fund to Fight AIDS, TB and Malaria. Positive for Cipla but likely to be passed on to the consumer

Exemption from service tax has been withdrawn on technical testing or analysis of newly developed drugs on human participants by a clinical research organization. Marginally negative for companies focused on NCE research

Government has decided to set up fifteen Model Rural Health Research Centres in the States for better health care facilities in rural India is positive

Free drug service initiative under the "Health for All" is minor negative

Free Diagnosis Service would be taken up on priority

Budget continues to remain a non-event for the healthcare sector: Industry demands continue to remain unmet on: (1) infrastructure status for the healthcare industry along with tax benefits, (2) significant increase in healthcare expenditure, (3) boost to R&D activity by increasing weighted deduction on indigenous product development and (4) revival of clinical trial industry in the country.

The States' Drug Regulatory and Food Regulatory Systems are to be strengthened by creating new drug testing laboratories and strengthening the 31 existing State laboratories.

Two National Institutes of Ageing to be set up at AIIMS, New Delhi and Madras Medical College, Chennai.

The AIIMS like institutions in Andhra Pradesh, West Bengal, Vidarbha in Maharashtra and Poorvanchal in UP. A provision of Rs 500 crore made. It addition it plans to set up 12 new government medical colleges to be set up. Further, it plans for national level research and referral Institute for higher dental studies to be set up.

It plans for 15 Model Rural Health Research Centers to be set up for research on local health issues concerning rural population.

A national programme in Mission Mode to halt the deteriorating malnutrition situation in India to be put in place within six months.
Budget Suggestions:
All expenditure related to research should be made eligible for weighted deduction - Not fulfilled
The life saving drugs should be exempted from custom duty - Not fulfilled
Scrips to Watch:
Cipla,Aurobindo Pharma
Outlook:
TheUnion budget 2014-15 was neutral to the Pharmaceuticals sector. There are no announcements on the sector. However, it laid the foundation for the education on the Healthcare by setting up 5 more AIIMS and 12new government medical colleges. Also, some sops are provided for the diagnosis and testing side.
Powered by

Please click here for the Complete Coverage of Budget 2014 -15