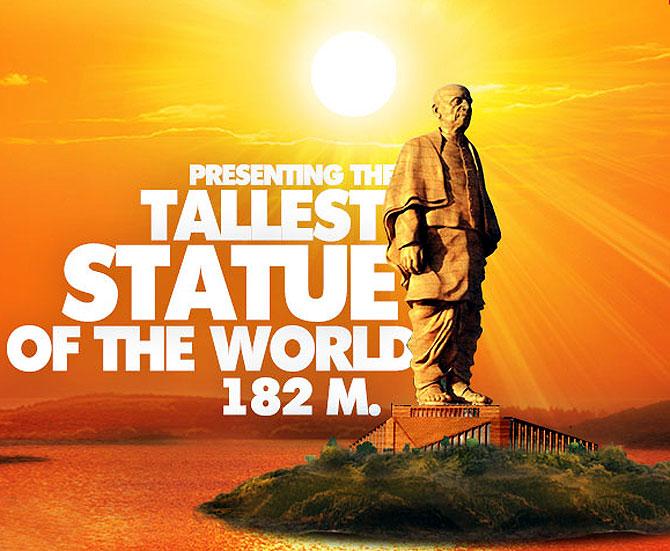 Finance Minister Arun Jaitley has announced an allocation of Rs 200 crore (Rs 2 billion) for building Sardar Vallabhbhai Patel's statue in Gujarat.
The first phase of the Statue of Unity project, for which bids have already been invited, is estimated to cost around Rs 2,063 crore (Rs 20.63 billion).
Is this a wasteful extravaganza?

What do you think about Jaitley's move to allocate funds for the statue when the country is reeling under an economic crisis?

Share your views on the message board.
Please click here for the Complete Coverage of Budget 2014 -15