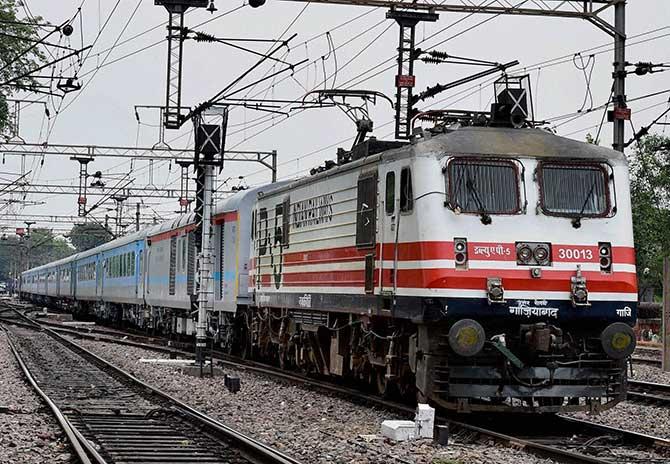 To facilitate foreign direct investment (FDI) in high- speed rail projects, the government is likely to allow private sector entry in operations.
Private operations might also be allowed in dedicated freight lines and rail connectivity projects under the public-private partnership (PPP) models.
The government is in the final stages of drafting a policy on FDI in the Indian Railways, expected to soon get Cabinet approval. "Fares would be subject to the scrutiny of the ministry of railways and the recommendations of the proposed Rail Tariff Authority," said an official.
Though private sector participation in the railways' mass passenger operations would not be allowed, certain exceptions would be recognised for infrastructure and capacity augmentation, including high-speed and other PPP projects, said a senior Railway Board official.
To permit private or foreign participation in rail operations, the Industries Act, 1951, along with the consolidated FDI policy effective from April 2013 need an amendment.
"Internal revenue sources and government funding are insufficient. Hence, the ministry of railways is seeking Cabinet approval to allow FDI in the rail sector," said the minister, Sadananda Gowda, in his recent budget speech.
Apart from allowing private entities to high-speed rail operations and dedicated freight corridors (DFCs), certain PPP projects would be open for the private sector.
Participative models for rail connectivity and capacity augmentation executed as a joint venture, and on a build-operate-transfer basis awarded through competitive bidding or under the annuity model are projects where operations can be outsourced to a private party.
Japan International Cooperation Agency (JICA), the World Bank and SNCF, the French national rail body, have showed interest in funding a high speed rail project. Jica is already funding the western arm of the DFC project, through a soft loan.
Key infrastructure projects such as the DFCs and high-speed rail corridors are proposed to be built through soft loans.
Experts say the Railway's cross-subsidisation model would not work in such projects, as these need to be profitable for the debt to be paid off. "The business of the government is to regulate and facilitate new asset creation. Increased participation from private players can bring in cost efficiency," said Abhaya Agarwal, partner & leader-PPP, E&Y.
Cash-short Railways has an ambitious plan of attracting Rs 1 lakh crore in the 12th Plan period ending March 2017. In the first two years, it generated about Rs 3,000 crore under PPP.