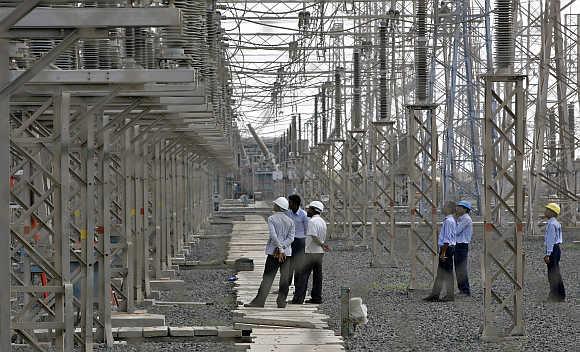 A tap on the shoulder got seven government departments together last Tuesday. Union Minister for Steel, Mines and Labour Narendra Singh Tomar, sitting next to his junior colleagues Piyush Goyal and Prakash Javadekar at a Cabinet meeting, put the informal tap to good use.
"There were some issues between the two of them and did not concern my departments. But I gave my two bits of advice and played the role of a squirrel," Piyush Goyal, (below left) minister for power, coal and renewable energy, tells Jyoti Mukul and Sudheer Pal Singh. Excerpts:
Haven't you inherited problem ministries?

The sectors are plagued with problems and allegations of all sorts.
The (power) sector has also been maligned as being insensitive to the consumer.
If we work with the commitment to serve the consumer, we can create a situation where India has 24x7 power for every home.

What measures are you taking?

We have tried to break ministerial silos. Officials were not thinking outside their departments. By combining power, coal and renewable energy, the prime minister (Narendra Modi) has brought about synergy. At the same time, whether it is environment, steel, mines, railway, or labour, we have to deal with all of them together.
When I took charge, all three ministries put forward issues related to environment.
I called up Javadekar. He asked me to come over. In one-and-a-half hours, we had solutions for 80-85 per cent of the issues.

The Centre's scope to intervene is limited, as power is a state subject.

I have the ability to only persuade states. But the public has now started demanding results, and the states will have to follow.

What are you doing to avoid power crises in Delhi?

We are working to strengthen Delhi's power network. We are trying to fast-track development of additional transmission lines.
It may involve some inconvenience in the short run. We are trying to meter every home to plug power theft.

Are you in favour of timely revision of power rates to lower distribution losses?

Efficiency and honesty will help bring costs down. Besides, losses accumulated in stalled projects will ultimately be loaded on to consumers. I want to give cost-effective service by implementing projects to ensure round-the-clock power. Once this is achieved, the need for rate revision will be reduced.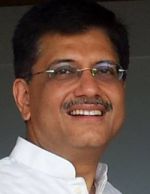 But tariffs are not in your hands.

Yes, but we can improve efficiency of coal supply. I am thinking of formulating proposals to create a robust transmission network.
There is shortage of power in the south and north even as surplus is available in other regions.
Some states have separated agricultural feeders to improve distribution. I want to replicate this nationally.

Are you going to continue UPA's financial restructuring package for discoms?

It was an incomplete, delayed scheme. It was announced in April 2012 but operationalised in October 2013.
The government's duty is to implement as soon as possible. My aim is not band-aid solutions.

Power plants are stranded, yet capacity is being added.

We have to get the stalled capacity started soon with adequate fuel and ensure the power is evacuated. Also, distribution has to be created before planning new projects.

How will you address the gas shortage?

We are awaiting final pricing decisions on gas to take a holistic view. Gas can be used to create a spinning reserve.

What is your plan for hydroelectricity?

We will like to protect the environment and ensure there is perennial flow of water. Once objectives are met, we will like to expand hydropower.

How will you revive investment in power?

There is a plan to set up an energy fund. I have set up an informal group of bankers and financial experts to examine this.
Many companies need last-mile funding that may not be available as debt but may require some equity support.
Also, companies may require mezzanine support for time and cost overruns.