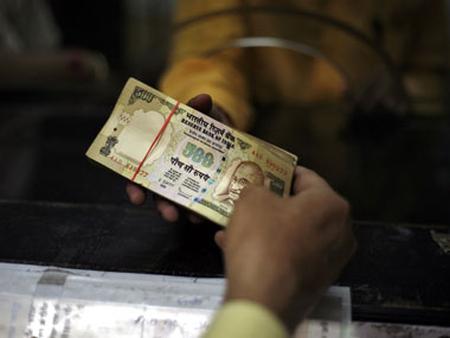 The corporate espionage scandal is a result of callous administrative approach and non-compliance of standard operating procedures in government offices dealing with sensitive and secret matters, according to former bureaucrats.
Some of them criticised the way secret matters were being dealt. "There have been government's instructions on dealing with sensitive and classified informations. There are standard operating procedures too. In this incident, it seems someone at some level has been callous," Former Cabinet Secretary T S R Subramanian said.
Former IAS officer E A S Sarma criticised the procedure of unnecessary classifying documents as "secret" or "classified". "There is a habit of unnecessarily classifying every document as secret or classified. Whereas, in the process the actual secret documents lost importance. There has to be a proper segregation of documents.
"Sensitive ministries like Defence and Petroleum must have a strict security system to deal with visitors and secret files," he told PTI.
Sarma, who has been a former secretary of Power and Finance ministries, said that government departments should suo motu disclose governance details in public domain as mandated under the Right to Information (RTI) Act.
Budget 2015: Complete Coverage
"Central government ministries should put up all the details in public domain. For Petroleum Ministry, production sharing contracts and minutes of the management committee meetings and other things must be put in public. So that there is transparency," he said suggesting that this may also put an end to incidents of corporate espionage.
Former IAS officer G Sundaram hit out at the security mechanism and emphasised on tightening it. "There has been laxity of the people. There are security norms in the sensitive ministries and they should be tightened," he said.
Asked whether restricting the entry of private corporates personnel can help in checking corporate espionage, Sundaram said it was not practically possible to do so.
"It is not possible to ban the entry of private companies officials in government offices. But there used to be instructions earlier that they can't meet officials below the Deputy Secretary level. Also such meetings may be held either at a place where no sensitive documents are kept or in a visitors' room," he said.
Sundaram, who retired as Tourism Secretary, said key files can be kept locked. Former Central Vigilance Commissioner N Vittal said individual's greed is main reason behind such sort of incidents.
"It is about individual's integrity which is more important. Unfortunately the system has been compromised so much that such sort of incidents are happening. Employees should be made aware of the importance of individual integrity and negative effect of greed," he said.
At least 12 people including oil ministry staffers, middlemen and senior executive of private energy firms have been arrested by Delhi Police in the corporate espionage case, in which petroleum ministry documents were leaked, unearthed on Thursday.
Former Additional Solicitor General Biswajit Bhattacharya said the main reasons behind such scandals were greed and corruption in public life.
"This happens due to greed and corruption in public life. It appears there is unholy nexus between government employees and private companies. Only way to check it is restructuring and revamping of sensitive posts. You have spotless persons or you have persons who are not clean. Civil servants who have 100 per cent of integrity should be posted to sensitive posts. As per media reports the leak was happening for long time. I am happy that Narendra Modi government has exposed this," Bhattacharya said.