Rao, in his letter, appealed to employees to stay the course, focusing on execution and expanding the services that the company had built over the past few years.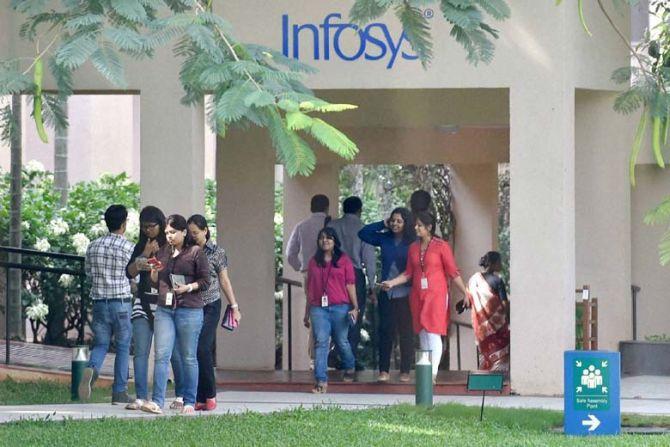 Infosys interim chief executive officer (CEO) and managing director Pravin Rao has warned his colleagues of tougher days ahead due to the increased scrutiny on the company on account of the ongoing public spat between its founder N R Narayana Murthy and the board, telling them that this should not deter the firm from bouncing back.
"This won't always be easy in the days ahead. Not with the intense attention on us. This can be unsettling. But only if we let it. And that we must not," Rao wrote to the firm's employees on Monday.
"If you think about it, this is not the first time Infosys has been up against a tough challenge. Rough economic conditions, near-impossible projects, leadership exits, public debates about our future, we have seen it all.
And there hasn't been a single occasion - not even one - from which we did not emerge stronger, wiser and, most importantly, still together as one team Infosys," he wrote.
Rao, who had been hired by Murthy, was made chief operating officer when Vishal Sikka was appointed CEO three years ago.
In the past three years, he has been Sikka's operations man, even as the latter, a former SAP executive, brought his own team, which worked with both leaders.
So when Sikka, who accused Murthy of constantly attacking him over governance issues, resigned as CEO last Friday, Rao was the natural choice to replace him for the moment.
Infosys is likely to begin a global hunt for a leader who can join the company as CEO, which would mean Rao could get back to his old role in the next six months.
Rao, in his letter, appealed to employees to stay the course, focusing on execution and expanding the services that the company had built over the past few years.
"We can do it again and we will. Helping each other, when it is needed, to stay focused on what matters - our commitments, our clients, our vision of who we really are," he wrote.
Rao's new job comes when the battle between Murthy and the Infosys board is escalating.
On Wednesday, Murthy will engage with institutional investors, hoping to explain his stand on why Infosys has failed in corporate governance, which, if unchecked, is expected to hurt the company in the long run.
In April, Murthy has criticised Rao for taking a 70 per cent hike in salary, pointing that most of the junior employees were seeing their salaries increase by 6-8 per cent.
"The impact of such a decision will likely erode the trust and faith of the employees in the management and the board. With what conscience can a decent person like Pravin (a man schooled in Infosys values for over 30 years) tell his juniors that they should work hard and make sacrifice to reduce cost and protect margin?" Murthy had written in April.
Despite this, Rao got the revised compensation.
"Having learned so much, having done so much, having come so far, we can clearly see the road ahead lies long and winding but leads to greatness.
I want for us to stay the course. I know you want it too, for yourself and for your Infosys.
That's why I know I can rely on your continued support. And you in turn can rely on your leadership, and on my personal support," wrote Rao in his first mail with the interim role.
He also urged employees to stay together to bring back focus on business.
"Days we'll soon look back to as a time when all of Infosys came together in unwavering faith, resolute perseverance, and unflinching focus."
Photograph: PTI Photo