A push for infrastructure, introduction of 30 per cent tax on transfer or sale of digital assets, a new digital rupee, cut in import duty on gemstones and diamonds were among the highlights of Finance Minister Nirmala Sitharaman's Budget 2022, presented in the Lok Sabha on Tuesday.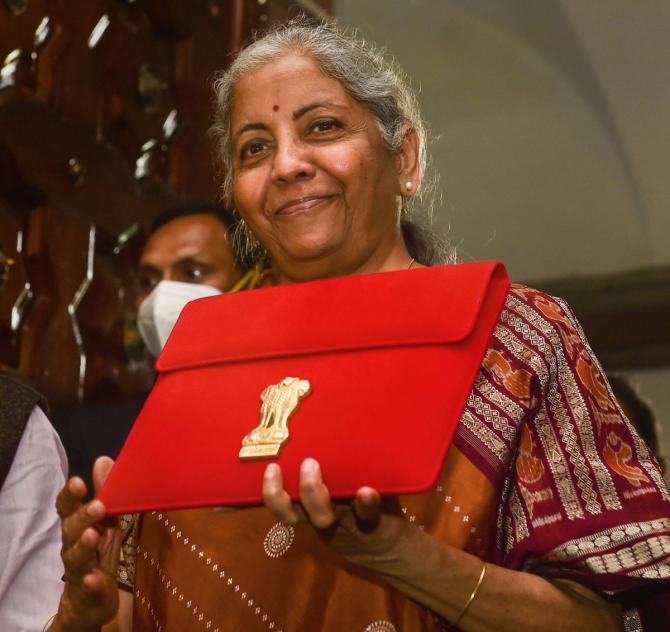 Sitharaman, however, did not tinker with the personal income tax rates in her fourth Budget.
While the Bharatiya Janata Party has naturally hailed the Budget, with Home Minister Amit Shah calling it 'visionary', the Opposition has accused Sitharaman and Prime Minister Minister Narendra Modi of "betraying the country's salaried and middle classes" by not announcing any relief measures for them in the Union Budget.
So how do you rate the Modi government's budget which comes ahead of the crucial five-state elections? Does it meet your expectations? Or do you feel let down? Thumbs up, or thumbs down?