Prime Minister Narendra Modi's 'Make in India' will be a hit only if the government formulates a supportive policy.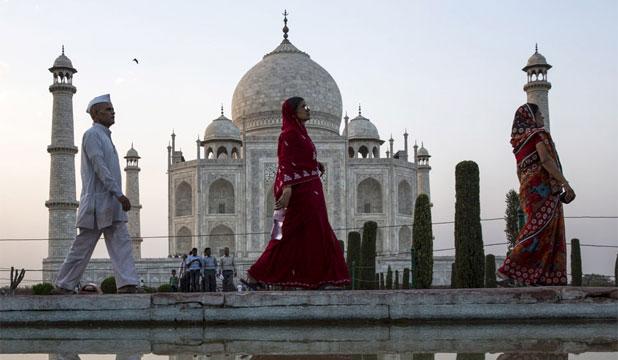 In statements made on the first anniversary of the assumption of power at the Centre by the National Democratic Alliance, Chief Economic Advisor Arvind Subramanian laid out some simple and sensible prescriptions for economic policy.
Three basic changes need to be made in order to improve Indian competitiveness, he pointed out.
Foremost among them was a brave and welcome pointer to flaws in the current form of the goods and services tax or GST, which has been passed by the Lok Sabha but has been sent to the Select Committee of the Rajya Sabha.
Mr Subramanian has said that the provision in the law to impose a one percent additional levy on goods moving across state boundaries would hurt the government's push for manufacturing growth, which has been branded 'Make in India'.
"Think of a product going from Gujarat to Tamil Nadu, crossing four states," suggested Mr Subramanian.
Such a product would attract "an additional tax of about four-five per cent because, it is one per cent in every state."
"That might make it easier to import into Tamil Nadu from Bangkok." In fact, the CEA was too mild: it would make it easier to import into Tamil Nadu from Bangkok. It is good news that this sensible and pragmatic point is being made within the government.
Hopefully the Centre will arm-twist the manufacturing states — Gujarat and Maharashtra in particular - that have insisted on this provision, and it will be taken out of the proposed legislation by the Select Committee. After all, a strong and unified internal market will help the manufacturing-heavy states most of all.

It is not just taxation and the status of the single market that will affect Indian competitiveness.
The second thing Mr Subramanian pointed to, correctly, was the value of the rupee. "At the very least," he argued, "we should not allow our currency to become more uncompetitive."
This comes in an international context in which, as he pointed out, several countries are trying to keep their currencies cheap.
The historical record suggests that it is essential to have a supportive currency policy at a time when a country wishes to expand its exports, and indeed defend against artificially cheap imports.
For India, struggling for competitiveness, the current rupee overvaluation in terms of real effective exchange rate is a genuine constraint.
It may be a large contributor to the struggling export numbers.

Finally, the Chief Economic Advisor suggested that the price of capital in India was too high.
This, too, affects competitiveness. He suggested that, given the forecast for inflation, the level of fiscal consolidation and the international environment, "there is scope for monetary easing".
Of course, this is the domain of the Reserve Bank of India — and rare indeed is the Raisina Hill economist who will say that Mint Road should not cut interest rates.
But, as this newspaper has argued, on this occasion the government's cut-rates-now argument could be considered persuasive.
Certainly, the current real rate of interest – at 2.5 per cent – may be too high at a time when India is trying to build a competitive manufacturing sector essentially from scratch.

Put together, the CEA's three prescriptions make eminent sense. One requires the Centre to push the states, and the other two require a change of heart in the Reserve Bank.
However, all three may be considered pre-conditions for a successful manufacturing push.