In the quarter ended September 30, the Pirojsha Godrej-led firm recorded Rs 492 crore net sales, up 49% year-on-year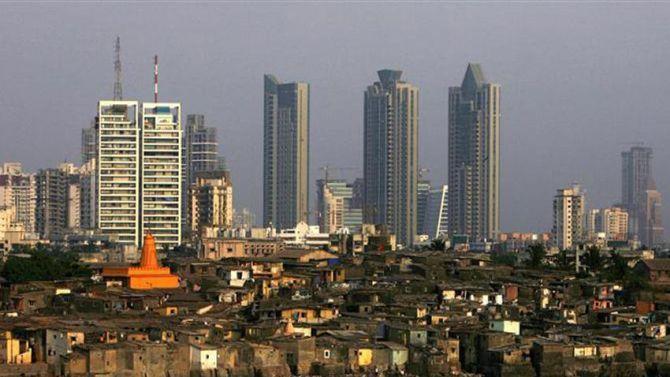 After a triple blow from note ban, the new tax regime and the implementation of the Real Estate (Regulation and Development) Act (RERA), residential realty sales witnessed a steep decline.
However, a bunch of outliers are bucking the slowdown in the realty sector and recording healthy sales and earnings growth.
Leading the bunch is Mumbai-based Godrej Properties, followed by Bengaluru-headquartered Sobha Developers and Mumbai-based Oberoi Realty.
Residential launches in top eight cities dipped by 41 per cent in first six months of 2017, lowest in seven years, according to Knight Frank.
RERA has fundamentally changed the nature of development by pushing project IRRs (internal rate of returns) down and making developers delay projects.
This comes when unsold inventory in the national capital region stands at approximately 200,000, which will take 62 months to get absorbed.
In Mumbai Metropolitan Region, unsold inventory is at approximately 180,000 and will take 52 months to get absorbed, according to broker Anarock.
"Developers with strong balance sheets and strong brands will benefit," said Ritika Mankar Mukherjee, analyst with Ambit Capital, in her report this month.
"Godrej Properties and Sobha are well placed to gain share in the stressed sector, which is consolidating pan-India.
"Around a dozen players, who manage capital sensibly, can execute projects at speed and have the know-how to manage the ecosystem."
In the September quarter, the Pirojsha Godrej-led company recorded Rs 492 crore net sales, up 49 per cent year-on-year, and Rs 88 crore net profit, up 88 per cent year-on-year.
"A combination of strong project additions, strong pre-sales and continued good execution makes us believe a major scale-up in business is well underway," said Abhinav Sinha, analyst with foreign brokerage CLSA.
"We lift our FY19-20 earnings 5-10 per cent building in higher pre-sales.
"Despite strong gains in the past three months, we believe Godrej Properties can still do well as its pre-sales accelerate," Sinha said in his post result note, indicating market share gain by Godrej Properties.
Also Sobha and Oberoi Realty reported about 20 per cent growth in sales, besides year-on-year net profit growth of 31 per cent and 25 per cent, respectively, in the quarter.
Earnings growth of these companies stand out when the country's largest player DLF has recorded 94 per cent annual decline in its net profit to Rs 12.6 crore, besides 23.3 per cent year-on-year drop in sales to Rs 1,588 crore.
"While demand remains subdued, we believe Sobha is well placed to benefit from structural reforms in the sector, with the introduction of a regulator, providing a level-playing field for organised developers," said Abhishek Anand, analyst with domestic brokerage J M Financial.
"In addition, a foray into affordable housing could improve pre-sales materially.
"However, execution of land parcel remains critical for significant upside potential from current levels."
Oberoi Realty recently bid for a 60-acre land parcel at Thane, which was owned by GlaxoSmithKline Pharmaceuticals.
The land parcel has a potential saleable area of about 8 million sq ft, which Oberoi Realty would look to monetise over the next eight to 10 years.
Photograph: Arko Datta/Reuters