He will also have to move swiftly to control any damage that may have been caused to the bank's image and investor confidence due to the loan controversy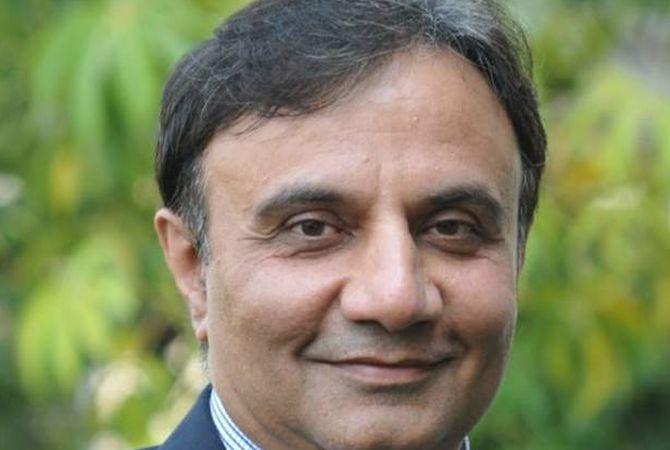 For Sandeep Bakhshi, the going will be tough in his new role as the chief operating officer (COO) of ICICI Bank.
Fall in profits, rising non-performing assets (NPA) or bad loans and ambitious targets for the upcoming years are some of the challenges Bakhshi will have to deal with on the business front.
In addition, he will have to move swiftly to control any damage that may have been caused to the bank's image as well as investor confidence due to the ongoing controversy of alleged conflict of interest with respect to its managing director and chief executive Chanda Kochhar.
This controversy is the key reason for the numerous changes at the ICICI Bank management, including the appointment of Bakhshi as the COO.
Controversy trigger
While the bank's succession plans are being debated, the outcome of the external inquiry set up by ICICI Bank as well as probes by numerous regulatory authorities into Kochhar looms as a dark cloud over the lender's reputation.
Last week, rating agency Fitch Ratings, in its review, flagged of gaps in risk control at ICICI Bank.
"An ongoing investigation at ICICI on extending a loan with a potential conflict of interest has also focused the authorities' attention on the bank's governance. Adverse findings could create reputational risk, particularly if they point at broader weaknesses in the management," said the report.
The country's third largest bank, in terms of assets, is mired in controversy surrounding a whistle-blower's revelations that there were alleged quid-pro-quo transactions between Videocon Industries, Chanda Kochhar and her husband Deepak Kochhar's company NuPower Renewables.
Kochar has been accused of not disclosing her conflict of interest when she sat on the banks' credit committee which extended a Rs 3,250 crore loan to Videocon Industries.
The controversy arises as Venugopal Dhoot, Videocon's promoter and chairman and managing director, was also a director in Nupower Renewables, a company owned by Deepak Kochhar.
ICICI Bank's board and chairman have denied any wrongdoing and have stated that the loan was disbursed in accordance with the bank's credit standards and was part of a consortium involving over 20 banks.
Last week, the bank informed its stakeholders that it will appoint an investigator to conduct an independent inquiry.
ICICI Bank had maintained that Chanda Kochhar is on annual leave.
Kochhar's leave has stretched beyond the timeline of two to three weeks, specified earlier by the bank's spokesperson.
On Monday, the bank said that Chanda will remain on leave till the inquiry is over.
The allegations against ICICI Bank and its chief executive have resurfaced recently and investigations by the Securities and Exchange Board of India (Sebi), Central Bureau of Investigation (CBI) and Enforcement Directorate (ED) are now underway.
The bank did not provide any timeframe for the Srikrishna Committee or any other details, which suggests that the process may be a long-drawn affair.
Financials, a weak spot
The bank's March 2018 quarter (Q4) net profit stood at Rs1,020 crore, its lowest in the last eight quarters.
The bank has seen a consistent drop in net profit over the quarters, as Q3FY18 profit stood at Rs1,650 crore, while the previous year's Q4 and Q3 profits stood at Rs 2,020 crore and Rs 2440 crore, respectively.
These profits have been aided by gains arising from sale of stake in its subsidiaries.
The bank sold seven per cent in ICICI Lombard General Insurance in an initial public offer (IPO) for Rs 2,099 crore.
The sale resulted in a gain of Rs 1,711 crore in the consolidated financial results for 2017-18. Besides, the bank also sold 20.78 per cent in its investment banking arm, ICICI Securities, in an IPO for Rs 3,480 crore.
The bank had cashed in on its subsidiary in 2016-17 too, when it listed ICICI Prudential life Insurance. Without these, the profits would have been much lower.
"ICICI has not raised fresh capital in several years but has the capacity to do so.
"It has profitably been selling stakes in subsidiaries and repatriating excess capital from foreign subsidiaries to counter earnings pressure," said Fitch.
The bank also said that it will sell three per cent stake in its life insurance subsidiary, ICICI Prudential Life Insurance, which would be a total sale of 43 million shares by the parent bank, which currently holds 54.88 per cent.
Asset quality woes
The bigger battle is on the assets quality front as gross NPA ratio rose to 8.84 per cent in Q4FY18 from 7.89 per cent in the year-ago quarter.
"Gross NPA additions had declined sequentially during the first three quarters of fiscal 2018. However, during Q4 of 2018, gross additions were elevated at Rs 15,737 crore," said N S Kannan, executive director, ICICI Bank, in a post results meeting.
The bank has also set ambitious targets for itself that Kochhar's successor will have to tackle.
"We will focus on recoveries and resolutions. By March 2020, we target to bring down the net NPA ratio to below 1.5 per cent.
"We will increase our provision coverage ratio (PCR) to over 70 per cent by March 2020," Kochhar had said while announcing the Q4 results.
As on March 2018, the bank's net NPA ratio stood at 4.77 per cent while PCR stood at 60.5 per cent.
With industrial and commercial credit growing at a slow pace, banks and other financial institutions are looking at retail, small and medium enterprises (SMEs) and agriculture for growth.
ICICI Bank has set a target that by March 2020, retail loans as a proportion of total loans would be over 60 per cent and the proportion of the overseas loan portfolio in total loans would reduce to below 10 per cent.
The bank's retail share stood at 56.6 per cent as on March 2018 and the bank will need to face a stiff competition to expand the portfolio.
The announcement came after market hours, though the Street had an indication of the changes in the works.
The bank's stock closed at Rs 292.5 on BSE, up by 3.61 per cent from previous close.
However, the challenge for Bakhshi will also include restoration of investor confidence, which has taken a beating recently.
The ICICI Bank stock has been a visible underperformer since the start of 2018, down almost 10 per cent as compared to a five per cent rise in the BSE Sensex.
1984: Chanda joined ICICI (dev. financial institution)
1993: Part of team setting up ICICI as corporate bank
1996: Headed Infrastructure Industry Group
1998: Promoted to general manager, for major clientele
2000: Set up corporate banking division, head of retail business
2001: Executive director
2006: Deputy managing director
2007: Chief financial officer and joint managing director
2009: Managing director
Photograph: Courtesy, icicifoundation.org