The days when clean sheets and a well-stocked minibar were enough to ensure a satisfied customer are long gone, says Frederick Sabty.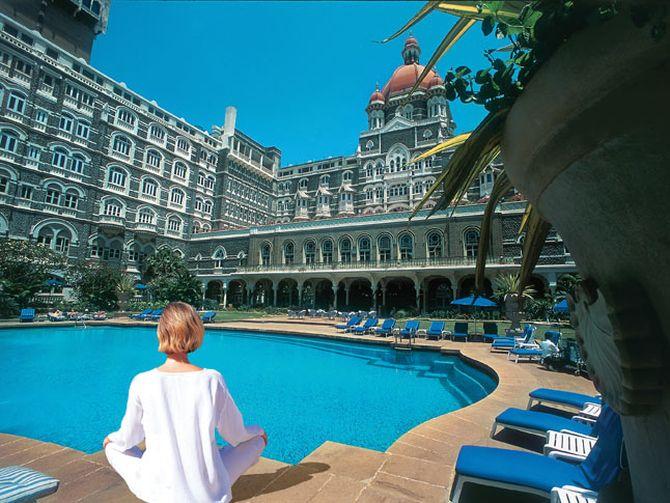 A positive guest experience is the main criteria travellers use to select hotels, far outweighing price and location.
If anything, a hospitality company's biggest asset is not its properties -- which may be leased -- but its guest profiles.
The problem is that, with technology playing an ever greater role in every industry, guest expectations have changed fundamentally.
The days when clean sheets and a well-stocked minibar were enough to ensure a satisfied customer are long gone.
Every hospitality brand, from the budget chains to top-end luxury hotels, is facing the same key challenge, namely how to obtain the right information from their guests that enables them to deliver experiences that will meet and exceed expectations -- and upsell on those experiences in order to deliver greater revenue.
While hotels are turning to technology to help them service guests and enhance their experiences, too often these solutions are still disconnected, making it hard for hoteliers to properly compete in an environment where experience is everything.

Just as a guest would no longer tolerate a rotary phone and a bulky TV set, customer service has had to move with the times -- guests may initiate contact through a variety of mediums and channels, and they don't want to receive different, fragmented experiences.
While a guest may be happy making a booking in the restaurant online via their mobile, if they want to ask a question or find out more information, the hotel should be able to seamlessly transition them to speaking with a customer service agent.
And every time the guest makes contact with customer services, the agent should know their history and be able to anticipate their requests.
With guest profiles being such a vital asset to hoteliers, it is hardly surprising they have invested heavily in loyalty schemes -- helping them to keep hold of their favoured customers and extract more information to deliver more personalised services and provide upselling opportunities.

The magic bullet for hoteliers would be an app to drive that positive guest experience; one that smartly and contextually recognises the guest from almost before the moment they log in, prioritises them based on their profile and maintains the engagement from booking through arrival, during their stay and after check-out.
The app could suggest different services for the guest during their stay and can be used to push information to them -- for instance, a QR code could be sent to the guest's smartphone allowing them to bypass check-in, and go direct to their rooms.
The app could deliver information about promotions and offers available in the hotel. Third-party services could also be hosted, making it a value-creation mechanism for the hotel.
This would also allow hoteliers to gather even more personal information from their guests, with the customer experience agent having even more knowledge about guest needs at their fingertips -- allowing them to provide a better, more personalised service.
Of course, personalised service should always come with an emphasis on the personal.
Hoteliers need to remember that whatever else gets automated, one key element is always going to remain human -- the guest.
While many guests, especially but not exclusively younger people, are going to be as or more comfortable with using apps and mobile devices to initiate contact, that isn't going to apply to every person staying at a hotel.
Photograph: Courtesy, Taj Hotels Resorts and Palaces.