In a move to expand volumes in the third-generation (3G) technology data business, incumbent telecom operators, including Bharti Airtel, are coming up with various marketing plans to get better paying customers.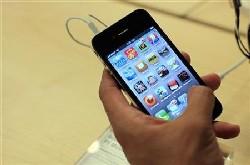 One such recent plan launched by both Bharti Airtel and Aircel was to launch the iPhone 4 with locked-in plans.

Being termed as reverse subsidy, this is where a consumer pays an upfront cost for the handset, which is the market price. But if a consumer buys it from the operator, the plan offers a 50 per cent discount on monthly rental for two years.

If the customer is a pre-paid one, the same amount will be credited to the account. Consumers also have the freedom to exit from the plan as and when they please.

Bundling 3G data with iPhone 4 will also help companies to catch and identify consumers likely to consume a lot of data. They are also marketing the data plans, saying consumers can recover the cost of the handset by saving through these.

"Both Bharti and Aircel are offering significant savings on monthly bills in an attempt to encourage data usage. Notably, operators are refraining from a direct handset subsidy; we view this as positive," said a report by HSBC Global Research.

For the operator, plans like these would mean a high-value consumer who would stay on the network for a longer time.

Analysts say Bharti is focused on exploring the data potential among high-end users and driving subscriber stickiness. The view on Aircel is of attempting to churn the high-end subscribers with competition.

Strategy

As it is against the rules in India to lock-in an operator to a handset, experts say this method of reverse subsidy is a better way forward for operators, rather than subsidising handsets upfront, a popular
practice by global operators.
"The Indian market is predominantly a pre-paid market (96 per cent), with a high level of churn. As operators are unable to lock the handsets to a particular network, Indian operators are better off avoiding direct subsidies. In our view, direct subsidies would have exposed them to bad debts," said the HSBC report.
Most private telecom operators who have started 3G services (from November last year) have launched in most major circles. Interest payments from the enormous loans will add on the companies' balance sheet.
"Companies have to increase data volumes now, to see returns flow from the investments in 3G. So, they are trying to induce usage," said Sangeeta Tripathi, telecom analyst at Sharekhan.
Hemant Joshi, a partner at Deloitte Haskins & Sells, said subscribers need 3G-enabled handsets to use the 3G service and this was a way to provide the infrastructure.
"Operators are now eyeing data to boost their revenues, as voice has become commoditised after the tariff war," he said.
Though operators are offering discounts on data plans, experts disagree whether it is the start of a rate war in data.
"I would say these are just baby steps towards data becoming commoditised," said Joshi. The percentage of data consumption in total revenues is currently under 10 per cent.
Analysts believe more such handset bundling is likely to happen in the market, as a number of handset players such as HTC, Samsung, Sony Ericsson and others have launched a number of handsets on the android platform.
A number of local manufacturers such as Micromax are working on the android platform, thereby indicating a possible decrease in prices for 3G-enabled handsets.
"The novelty of handsets also disappears very soon, especially with the youth population, so bundling for a long tenure will not make sense," said Joshi.