Battleground shifts to rural and small towns, where user base aspires to upgrade to smartphones.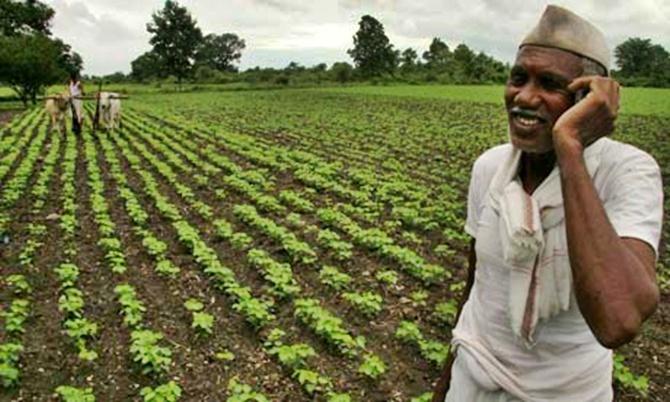 After slugging it out in metros and big cities, the fight for customers among operators has now shifted to rural and small towns as telecoms target to get a pie of the 500 million strong customer base, which currently uses feature phones but aspires to own a smartphone.
Reliance Jio was the first one to tap the feature phone customer base with the launch of Rs 1,500 4G-enabled feature phone in July this year.
The Mukesh Ambani-owned company, which had already rattled the incumbent operators with its free and cheap offerings, led to the shift towards this segment of customers as the market in metros and other big cities is almost saturated.
The country's top operator Bharti Airtel has already announced a bundling partnership with local handset maker Karbonn, wherein the Sunil Bharti Mittal-led company is offering a smartphone for an "effective price" of Rs 1,399.
The company has made it clear that going forward, many such partnerships will be forged as it looks to provide a smartphone at an affordable price to customers, who wish to upgrade but face financial constraints to do it.
According to an official of Airtel, the company is targeting to convert customers, who currently use feature phones and aspire to own a smartphone.
Other incumbent players including Vodafone and Idea Cellular too have confirmed to Business Standard that they are in talks with handset operators for partnerships. The companies though did not comment specifically as any deal is not finalised as yet.
The analysts are of the view that the incumbents have to come out with partnerships with handset makers if they have to protect this customer base of 500 million users. Also, an industry executive says that most of the feature phone users are customers of the top three incumbents, mainly using 2G services.
"The Rs 1,500 device announced by Reliance Jio could have been an attractive proposition for these users, so the incumbents are now coming out with plans, wherein the cost of the smartphone has been lowered for bundling," an industry veteran said on condition of anonymity.
Although Airtel is not subsidising the device the cash back of Rs 1,500 makes it an attractive deal. "It could compete with JioPhone, at least within the high-end feature phone user segment," a Morgan Stanley report said.
According to an earlier report by UBS, the Jio phone would support mass market adoption of 4G data. "We expect Jio to thus continue to gain market share from smaller operators as the sector consolidates," UBS said.
A Deutsche Bank note said Airtel's bundle would aid in garnering a significantly higher share of the subscribers who are likely to switch over the next 12-18 months.
Photograph: Parth Sanyal/Reuters.