Mutual funds (MFs) have lined up information technology (IT) funds, indicating that technology stocks are back on fund managers' radar after a hiatus.
Over the past 18 months, stock prices for companies in the software space have either corrected or remained subdued.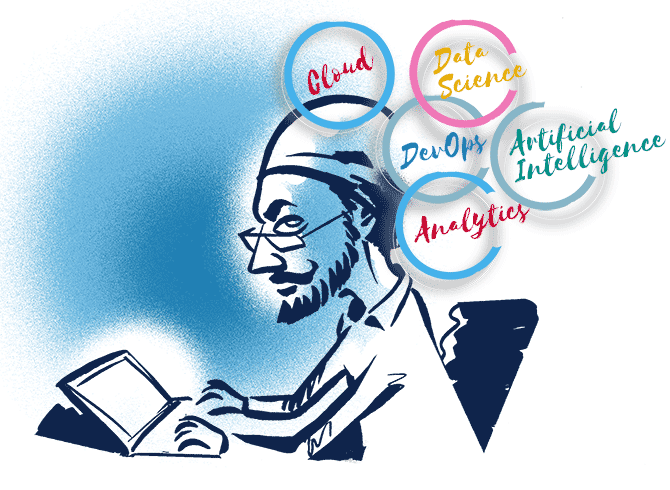 Fund houses have launched five IT-based sectoral funds in the past three months, with three of them taking the passive route.
Two other fund houses — Mirae Asset and UTI — have filed papers with the regulator for National Stock Exchange Nifty IT exchange-traded funds.
In the past three months, the Nifty IT Index has risen by 13.4 per cent compared to just a 6.4 per cent increase in the Nifty50.
Although valuations have increased, they are still close to their long-term averages.
Currently, the 12-month trailing price-to-earnings ratio of the Nifty IT Index stands at 27.5x, compared to a high of 39.3x in January 2021.
Fund houses believe the timing is right to launch an IT fund owing to improved valuations and the easing of headwinds that were weighing on the stock.
"The valuation of the Nifty IT Index has eased over the past 18 months and is now closer to its historical average," says Vishal Kapoor, chief executive officer of Bandhan Asset Management Company, adding that the long-term outlook remains attractive considering the Indian IT industry's strong presence in the global IT landscape.
"Before we launched our fund in June, we saw signs of a turnaround in the industry.
"Compared to its global peers, the Indian IT sector was showing better financial strength while being attractive on valuation parameters.
"Also, historically, the sector has entered an outperformance phase every time it has underperformed for a 15–18-month duration.
"While in the near term, the sector may face continued pressure on revenue growth and margins, investors can look at it from a medium-to-long-term investment point of view," says Anil Ghelani, head of passive investments and products at DSP MF.
The industry's approach to IT funds contrasts with their usual strategy of launching funds based on a sector or theme that has performed well in the recent past.
IT stocks were under pressure for over a year due to three factors: weak margins and earnings reports, higher expenses on account of rising payouts to employees, and expensive valuations.
Concerns over slowdowns in the US and Europe and the long-term impact of generative artificial intelligence (GenAI) also weighed on the stock.
Some of these factors are less concerning now, especially valuations.
Analysts believe that the long-term drivers for the sector remain in place even as GenAI poses risks to low-to-medium-complexity coding services.
"India's cost competitiveness remains strong compared with Western markets, and that competitive advantage continues to favour gains in market share.
"Importantly, global companies now perform a lot of strategic work from India as well, and it's no longer just a cost arbitrage advantage driving industry growth," a HSBC Global Research report said.
"A decent share of revenues for Indian IT comes from low- to medium-complexity coding, and hence AI is a potential threat as it may be able to automate this work stream," it said, adding that this loss of business may have a maximum impact of "a couple of percentage points over the medium term" on the industry's growth.
---
Disclaimer: This article is meant for information purposes only. This article and information do not constitute a distribution, an endorsement, an investment advice, an offer to buy or sell or the solicitation of an offer to buy or sell any securities/schemes or any other financial products/investment products mentioned in this article to influence the opinion or behaviour of the investors/recipients.
Any use of the information/any investment and investment related decisions of the investors/recipients are at their sole discretion and risk. Any advice herein is made on a general basis and does not take into account the specific investment objectives of the specific person or group of persons. Opinions expressed herein are subject to change without notice.