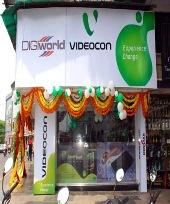 Having bagged liberalised spectrum for seven circles, Videocon Mobile Services is set to launch 4G long-term evolution services in the country in the Gujarat circle.

The company has also tied up with Nokia Siemens to share 4G technology.

"We are not sure about other circles, but we will be rolling out 4G LTE services in Gujarat by December to begin with.

"Gujarat is a significant market for us and we are already equipped with 20 times the technology required for 2G. We have also tied up with Nokia Siemens for this," said Arvind Bali, director and chief executive officer of Videocon Mobile Services, the telecom service providing arm of the Rs 25,000-crore (Rs 250-billion) Videocon Group.

The telecom operator recently bid and acquired Gujarat spectrum for Rs 900 crore (Rs 9 billion) for 20 years.

According to Bali, the subscriber growth in Gujarat circle has been positive with the operator adding 300,000 new subscribers in last couple of months.

"Currently, our subscriber base in Gujarat stands at one million," said Bali.

However, the Cellular Operators Association of India puts Videocon subscriber base in Gujarat at 551,701 as of February 2013.

"The 3G
technology doesn't make sense in Gujarat. The state will facilitate our 4G launch because of the healthy voice and data traffic in the circle," Bali added.
Videocon has won spectrum in six telecom circles -- Bihar, Gujarat, Haryana, Madhya Pradesh, Uttar Pradesh (East) and Uttar Pradesh (West) for Rs 2,221.44 crore (Rs 22.21 billion) in the November 2012 auction.
As the spectrum is liberalised, operators can use the airwave for any technology.
Videocon Mobile Services will also be investing around Rs 300 crore (Rs 3 billion) for acquiring the international long distance calling licence across 22 circles.
Meanwhile, in a bid to enhance its market share in Gujarat, the company has launched attractive tariff of 25 paise for STD and local calling upto 300 minutes per month.
The operator has also slashed data usage charges in Gujarat circle.
"We will do anything to regain our market share in Gujarat," said Bali.
As a result of the 2G spectrum licence cancellations last year, Videocon had lost almost 50 per cent subscribership from over 1.23 million in January 2012 to over 650,000 in December 2012, as per Telecom Regulatory Authority of India figures.