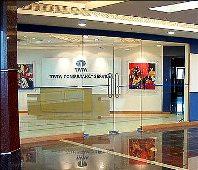 Tata Consultancy Services has agreed to pay $29.8 million (around Rs 158 crore) to settle a wage dispute in California with two of its former employees.

The complaint was filed by non-US employees Gopi Vedachalam and Kangana Beri, who were sent from India to the US to work on projects.

When contacted, a TCS spokesperson said: "TCS believes that it always acted appropriately notwithstanding the allegations in this case.

"The company has admitted no wrongdoing and none has been found by the court. It agreed to settle this matter to eliminate any on-going distraction to its associates and management."

The terms of settlement is described in a February 21 filing with the US District Judge Claudia Wilken in Oakland, California, said a Bloomberg report.

On February 14, 2006, Lieff Cabraser Heimann & Bernstein filed a nationwide class-action lawsuit against Tata.

The suit charged that Tata unjustly enriched itself by requiring all of its non-US citizen employees to endorse and sign over their federal and state tax refund checks to Tata and by taking unauthorised deductions from employee's
paychecks.
In April last year, US District Court Judge Claudia Wilken issued an order that granted class-action status to the suit that accused Tata Sons and its subsidiary, TCS, of breaching employment contracts and violation of the California Labour Code.
In June 2006 and April 2007, Tata America International Corporation and its parent corporations, TCS and Tata Sons, filed a motion to dismiss the case, arguing the case should be arbitrated in India rather than the US. Lieff Cabraser opposed the motion.
In November 2006 and June 2007, the court heard oral argument on the motions and took them under submission.