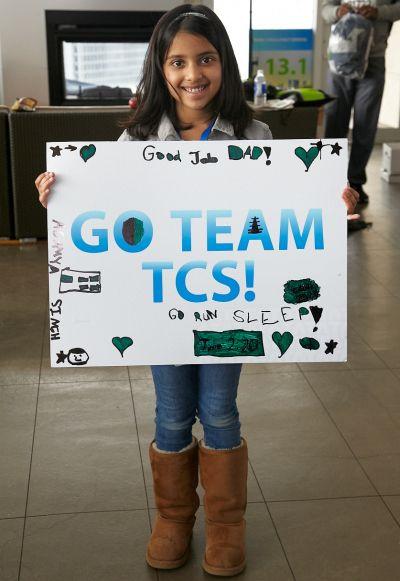 Tata Consultancy Services on Thursday reported 2.08 per cent rise in consolidated net profit at Rs 5,684 crore (Rs 56.84 billion) for the first quarter ended June, 2015.
The Mumbai-based firm had posted a net profit of Rs 5,568 crore (Rs 55.68 billion) in the year-ago period, it said in a BSE filing.
The company's consolidated revenue jumped 16.08 per cent to Rs 25,668 crore (Rs 256.68 billion) for the April-June quarter of this fiscal from Rs 22,111 crore (Rs 221.11 billion) for the same quarter of 2014-15 fiscal.
The figures are in Indian GAAP.
Commenting on the performance, TCS CEO and Managing Director N Chandrasekaran said demand from core markets like North America and greater traction for 'digital' solutions in key verticals like financial services, retail and life sciences has driven volumes and growth in the first quarter.
"Our significant investments in IP and platforms, digital capabilities and our execution track record gives us a firm foundation to capture growth in the current financial year," he added.
The company announced an interim dividend of Rs 5.50 per equity share of Re 1 each of the company.
TCS' operating margin stood at Rs 6,724 crore (Rs 67.24 billion) in the first quarter, a growth of 13.3 per cent year-on-year.
It added 20,302 (gross) employees during the said quarter, taking its total headcount to 3,24,935 as of June 30, 2015.
The utilisation rate stood at 86.3 per cent, excluding trainees.