Instead of trying to fight with brands having massive war chests, it will pass on the benefits to consumers by offering them phones at lower prices.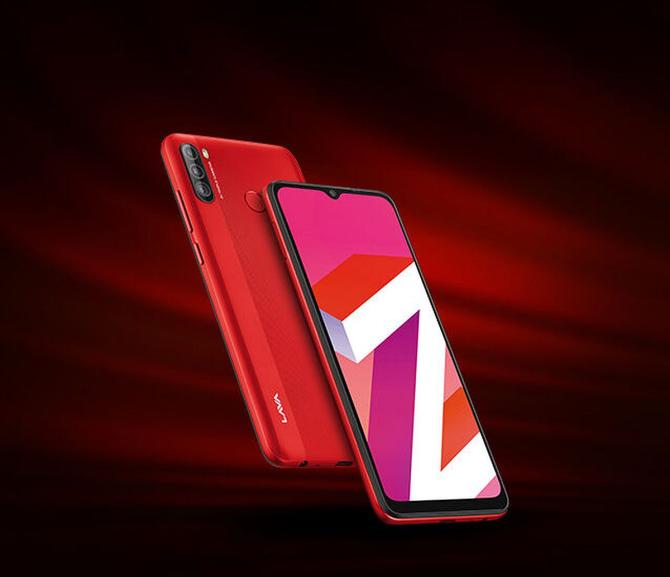 Indian handsets brand Lava is all set to make a comeback in 2021, after it bagged approval under the production-linked incentive (PLI) scheme last year.
The Noida-based company, which was cornered by a few aggressive brands from China about five years ago, is now looking to beat rivals on their terms.
Once a major player in the country's budding smartphone market, Lava was the casualty of a highly-competitive pricing game that Chinese brands had initiated post their entry in 2014.
In its comeback attempt, the local player has now decided to grab a slice from them by offering devices at a cheaper rates.
Most Chinese brands like Vivo and Oppo banked heavily on boosting brand reach through massive sponsorship deals in sporting events like the Indian Premier League, Pro Kabaddi League and Team India jersey sponsorship.
But Lava is taking a different route that will help it save costs.
According to Sunil Raina, president and business head of Lava International, staying away from costly sponsorship will help it save costs and be the key to its growth.
Instead of trying to fight with brands having massive war chests, it will pass on the benefits to consumers by offering them phones at lower prices.
"We will offer better products at lower prices that will itself generate interest among buyers.
"Further, we will be leveraging the digital medium that allows targeted ads and thus, offers higher return on investments," he said.
The firm has already unveiled its new smartphone line-up.
It has launched four models, and unlike competition, it plans to keep the portfolio small. But the pre and post-purchase customisation option – that it is offering to all buyers – will help it cater to a broad spectrum of consumers, feels Raina.
From expansion of distribution network to venturing into new markets to supplementing production capacity and growing workforce – all are on the cards.
To capitalise on the four-six per cent incentive offered under PLI, it is venturing into a number of international markets. Initially, it is planning to try its luck in markets that are "relatively less competitive," in Africa and West Asia.
"We have already identified the markets. Later, we will enter those where competition is high.
"Further, we will leverage the presence that we have in feature phones in various international markets.
"We are prepared to make investments that may be required to develop our brand there," he said.
While Lava already has a manufacturing base with 50 million a year capacity, it will invest Rs 200 crore over the next few years to augment it.
Doubling of manpower in its research and design centre is major step that Lava is taking.
Together, in sales, distribution, manufacturing and other verticals, the company will be adding 3,000 people this year, said Raina.
It has set a target of capturing 5 per cent share of the local smartphone market in 2021.
With strong brands holding significant market share for years, a comeback will not be easy for Lava.
According to analysts, originality in design and innovative offerings will be imperative this time.
Raina is confident that Lava's years-long struggle in the dark will finally reap rich dividends.
He added, "During the down time, we strengthened our design and manufacturing capabilities so that when we make a comeback attempt, we can offer a portfolio that is different from competition and more relevant to consumers' needs."
Photograph: Kind courtesy, Lava Mobiles