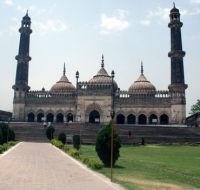 Smaller cities are attracting more than 50 per cent of IT and IT-enabled services providers surveyed due to availability of low-cost skilled resources and real estate, said research firm PricewaterhouseCoopers on Wednesday.
According to the survey by PricewaterhouseCoopers in association with industry body CII, large cities are witnessing severe pressure on infrastructure and leading to myriad problem for IT and ITes companies in the form of escalating cost of operation, employee attrition and employee work life imbalance.
The survey identified availability of low-cost skilled resources, followed by low real estate cost, low attrition, and presence of special economic zones, regional language capabilities and corporate social responsibility initiatives as attraction for moving into smaller or tier-2 cities.
Around 71 per cent respondents in the survey pointed out low-cost skilled resources as major benefit for moving into tier-2 cities, while for 57 per cent respondents it was the low cost of real estate.
Half of the respondent highlighted low attrition, while 36 per cent of respondents said SEZ was the attraction.
"We conducted this survey in last two months across large number of companies. We interview chief executive officers and chief financial officers of IT and ITes companies. This survey includes response from enterprises who use IT and ITes services," said Pradyumna Sahu, associate director, markets and Industries, PwC.
The other benefit of moving into tier-2 cities identified in the survey was less commuting time to office and better work-life balance of employees vis-à-vis that in large cities.
The break-up of major challenges faced by Indian IT and ITes companies suggests that increasing cost of operations is biggest problem for 40 per cent of the mid-tier companies, followed by high attrition for 20 per cent and employability for 16 per cent of the companies surveyed.
Apart from this, the survey came up with various changing landscape and emerging trend in Indian IT and ITes industry, including cloud computing.
The survey suggested that there is pull for adopting cloud computing in India and many companies are on their way to introduce cloud computing services within next 12 months.
Amongst IT and ITeS providers, around 68 per cent of the providers surveyed are either providing cloud services already or plan to provide it in the next 12 months, it said.