Overall mobile phone production was about 68 million in 2014, increased to 100 million in 2015 and 350-400 million in July 2016.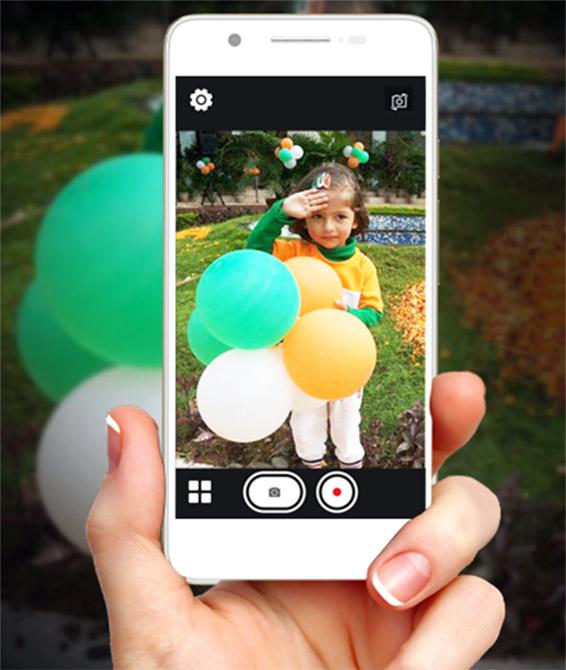 India has seen about 35 new smartphone factories in the past two years, with a production capacity of about 18 million devices a month, since the central government had announced a tax rationalisation for electronics products to boost local electronics manufacturing.
The new manufacturing units have generated employment for 37,000 people and led to fivefold increase in capacity.

According to an official in the electronics and information technology ministry, overall mobile phone production capacity was about 68 million units in 2014, 100 million in 2015 and 350-400 million till July this year.
With India becoming a global hub for mobile phone manufacturing, the government has set a target of 500 million devices a year by 2020, riding on an incentive policy and availability of good talent.
"Production capacity has reached 350-400 million in July 2016. The government has set up a task force with a vision to produce 500 million phones by 2019-20 and create five million jobs. The aim of the initiative is to export 120 million phones," Pankaj Mohindroo, Indian Cellular Association (ICA) founder and president, told Business Standard. He said by 2020, the industry could reach Rs 3 lakh crore.
"With the target, for which the task force is working and we have achieved initial success, manufacturing activities have gone up in the country," Mohindroo added.
The new units that have come up include that of Foxconn with five facilities, Micromax, Lava International, Intex Technologies, Videocon, Vivo Mobile, Celkon Mobiles and Flextronics.
Electronics and Information Technology Minister Ravi Shankar Prasad has said the mobile phone production in the country has doubled on the back of reforms announced in the 2016-17 Budget. He said due to the initiatives, especially duty rationalisation, there had been a remarkable acceleration in the field of electronics manufacturing.
To boost domestic manufacturing, Finance Minister Arun Jaitley had proposed a hike in levies on components and peripherals like batteries and chargers.
However, it was later rationalised after the industry said the hike in levies will hurt manufacturers as some of these parts have to be imported.
The government had removed basic customs duty (10 per cent) and special additional duty (four per cent) proposed on charger, adaptor, batteries and wired headsets.
A ministry official said that apart from phones, the reforms were helping domestic manufacturers to get into other areas like medical devices, consumer electronics, broadband equipment and set-up boxes.
SEEING GROWTH
New manufacturing units have employed 37,000 people, a fivefold increase in capacity
Mobile phone production capacity was about 68 million in 2014, which has increased to 350-400 million in July 2016
Govt has set a target of 500 million devices a year by 2020
Govt has set up a task force with a vision to produce 500 million phones by 2019-20 and create 5 million jobs
The aim of the initiative is to export 120 million phones