India has around 355 million Internet users, second only to China, says a report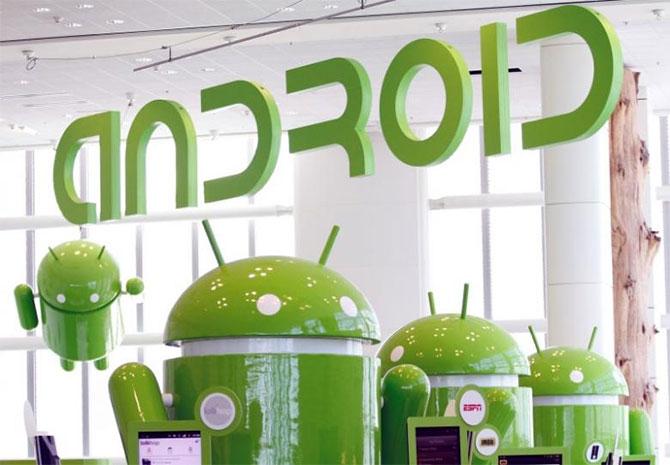 The increase in smartphone penetration and a sharp fall in mobile data rates allowed India to overtake the US in app downloads from Google Play Store in 2016.
Mary Meeker's 2017 Internet Trends Report released on Wednesday says India last year saw over six billion app downloads from Google Play Store, which is the primary medium for installing apps on Android devices.
The US was the only other country to cross six billion app downloads, just behind India.
The report, which quoted App Annie, shows that India was close to the four billion app downloads mark in 2015 but saw a huge surge in downloads last year.
India has around 355 million internet users, second only to China, says the report. Nearly 80 per cent of the internet users access it on their mobile phones.
The launch of Reliance Jio has accelerated internet adoption, bringing down data prices to 17 cents per gigabyte (GB) of data in March, from $2.7 in September last year, it said.
Meeker, a US venture capitalist and a partner at Silicon Valley VC firm Kleiner Perkins Caufield & Byers (KPCB), comes out with an annual prediction on internet trends globally. She is credited with predicting the first wave of internet adoption in the early 2000.
In China, which is estimated to have the highest number of app downloads globally due to the sheer volume of devices there, Google Play Store is banned.
Among the countries where Google's app store is available, India is now the leader when it comes to volumes of downloads.
India is the fastest growing smartphone market in the world, with a majority of the devices sold here running on Google's Android operating system.'
It is estimated that over nine out of 10 phones sold in the country are Android devices, making the app download figures a good proxy for digital growth in the country.
Even when it comes to time spent on smartphones, India surpassed all major smartphone markets. Indians spent close to 150 billion hours on smartphones during 2016, up from 100 billion hours in 2015.
In comparison, Brazilians spent close to 110 billion hours coming in second, while users in the US clocked in between 85-90 billion hours, the report said.
Over 80 per cent of content on the internet accessed in India is on mobile, making it among the most mobile usage countries in the world. In countries like India and Brazil where low-cost smartphones are best-sellers, Google's software dominates devices.
Photograph: Beck Diefenbach/Reuters