Reliance is leveraging the technological change of building a virtualised 5G network which would see the current hardware-dependent networks shift to software-centric platforms.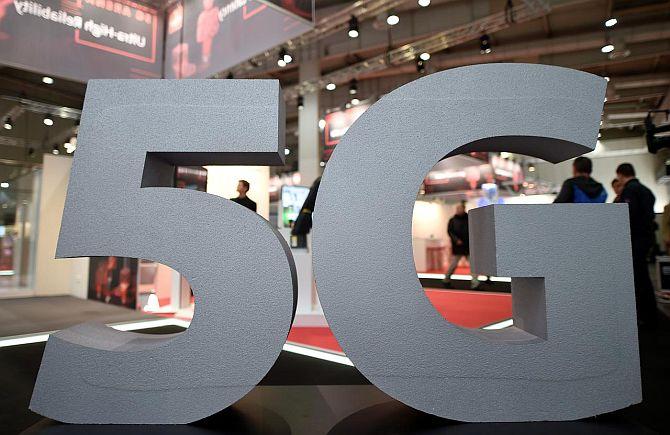 When Mukesh Ambani threw his hat into the ring by declaring Reliance to be a contender with its own 5G network solution, it was a clear challenge to incumbent global players such as European giants Ericsson and Nokia and Chinese players Huawei and ZTE who have traditionally dominated the market.
Reliance is leveraging the technological change of building a 'virtualised 5G network' which would see the current hardware-dependent networks shift to software-centric platforms.
In simple terms, current networks are based on proprietary technology where both hardware and software have to be bought from the same vendor who also maintains and upgrades the system, leaving operators with limited flexibility and choice.
The new networks being developed will be built on open platforms, with operators having the choice of buying hardware or software separately from different vendors or even building the latter on their own on an open platform.
Alternatively, they could ally with IT companies to undertake system integration between the hardware and software and run the networks.
Apart from the flexibility, this will bring down network costs substantially for 5G.
According to software company Mavenir, the new virtualised networks will lead to a saving of 40 per cent in capex and 34 per cent in terms of lower operational costs for operators.
Reliance has been quietly working on building its own new-generation network.
It bought US-based Radisys in 2018 for $69 million and has been working on 5G solutions.
It recently tied up with Qualcomm to combine the latter's 5G platform with Radisys' new radio software to power the national radio 5G small cells which are a key element of the network.
Reliance has also been building its telecom R&D design.
For instance, Rancore Technologies, earlier a subsidiary of Reliance, was working on core software development that included building products and services.
It was then amalgamated with Reliance Jio.
Jio also sought permission a few months ago from the Centre for 5G trials based on its own technology (apart from that with other vendors) in what was a clear indication it meant business.
At another level, many of its investors and strategic partners such as Google, Facebook, Intel, and Qualcomm who are already Reliance's financial partners through Jio Platforms, have been part of the Open RAN Policy Coalition.
The Coalition comprises mostly US companies (some say it was set up to take on the Chinese) and was set in May to push for open and interoperable solutions in the radio access network networks for 5G and to support innovative technologies to this end.
Experts say that Google, Facebook and the others will provide Reliance with the software and technological support it needs for its 5G networks.
Its new strategic investor Google is already working with telcos like AT&T to help its customers use their new 5G network to speed up applications across the country.
Analysts say it is a key area that Google and Reliance could collaborate on.
Reliance Jio itself is a member of the Open RAN Alliance, which has all the leading operators as its members and is working on fixing the standards for the 5G virtualised network.
The good news is that the virtualised networks are already a reality.
E-commerce player Rakuten in Japan is rolling out the new 5G network in Japan.
Mukesh Ambani also made it clear that Reliance's 5G network is ready for trials once spectrum is made available and said the offering can be replicated in other countries.
He will face competition from Rakuten which is ahead in the game and is already in talks with Dish Wireless to sell its mobile network in the US.
Interestingly, Tareq Amin, who was a key member of Reliance Jio's technology team, joined Rakuten as chief technology officer.
Many say Amin played a key role in Reliance's 5G network business plan.
Yet Ambani's announcement raises some questions.
Is this the end of the road for Jio's tie-up with Samsung which provided Jio with the 4G network?
If so, analysts predict that it could adversely impact Samsung's mobile network business because Reliance was a key client.
Another question is, will Reliance directly or through financially supporting a company, also participate in the much discussed production linked incentive scheme for building telecom hardware within the country?
The proposed policy (still under discussion) will provide financial incentives of 4-6 per cent to telecom gear manufacturers provided they also export.
But incumbent telecom gear players caution that the road to 'Make 5G India' is not that easy.
First, they point out that, with Reliance becoming a competitor, they will be chary about trial runs with Reliance for 5G and about supplying it with hardware.
Second, incumbent firms have already deployed 5G networks and overcome the teething issues sufficiently to be able to offer a stable network.
Jio, on the other hand, will be launching a brand new untested 5G network which will surely not find buyers. In short, it will be a long haul for Jio.
Third, operators in India are unlikely to buy their network from a company which is a rival in services, even if it is from a new or separate company.
Lastly, operators also question whether the lower working capital costs will end up being neutralised by higher operating costs because operators now have to pay for system integration to a third party.
Photograph: Fabian Bimmer/Reuters