Genpact, India's largest business process outsourcing (BPO) company, today announced the acquisition of US-based Headstrong for $550 million (Rs 2,475 crore). This is the biggest deal in the Indian BPO space.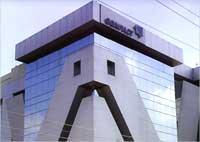 This will firm up Genpact's position in information technology (IT) services, besides banking and financial verticals.

Headstrong, which generated a revenue of $217 million in 2010, specialises in financial services. It has expertise in asset management, derivatives, wealth management, prime brokerage, reference data, compliance and mortgages.

The $1.26-billion Genpact expects Headstrong's long-term growth rate to be over 20 per cent per year.

Headstrong's clients include nine of the world's top 10 investment banks and three of the top five asset managers.

The deal, to be funded by cash on Genpact's books and acquisition finance, is expected to close by May 31. It is likely to add to Genpact's earnings this year.

Genpact had entered IT services a few years ago. However, the business suffered due to the global financial crisis. Revenue from IT services accounted for 14 per cent of the total in 2010, down from 19 per cent in 2009. The figure was 24 per cent in 2007.

"Both IT and BPO services companies have been trying to provide end-to-end solutions and services. But there are very few clients who look at vendors with such a perspective. Genpact wanting to strengthen its IT offering is obvious. The BPO industry has been growing at 12-13 per cent a year. The IT services segment has bounced back strongly," said Nikhil Rajpal, partner, Everest Group.

"Headstrong is a complementary high-growth business. With this, we are gaining critical domain and technology expertise in the complex but highly-attractive capital market vertical.
This expertise - combined with our capabilities in business process management and smart decision services that encompass analytics and re-engineering - will create a uniquely powerful value proposition for our clients," said Pramod Bhasin, president and CEO, Genpact. Headstrong will continue to operate as an independent company. Its management will report to Bhasin.

Analysts say the deal will strengthen Genpact's position in banking and finance. In 2010, banking, financial services and insurance accounted for 39 per cent of Genpact's revenues.

"Headstrong is a good buy. Genpact will now get a substantial business from consulting. Besides, Headstrong has domain expertise and senior professionals in the capital market space. It also has a sizeable presence in India," said Sudin Apte, principal analyst and CEO, Offshore Insights.

Banking, financial services and insurance account for 30-35 per cent of global IT spend.

Headstrong has about 3,700 employees in seven countries and generates a significant revenue from employees who are onsite with clients in the United States, the United Kingdom and Japan.

The deal makes sense for Headstrong too "Though the industry recognises our domain expertise, a large chunk of our clients are saying that we need to scale up. Further, we will need process excellence, analytical skills like KPO (knowledge process outsourcing) as well as a scalable infrastructure. With Genpact, we will get these capabilities," said Sandeep Sahai, CEO, Headstrong.

Headstrong was formed after Arjun Malhotra led a merger of his company, Techspan, with James Martin Associates in 2000. Welsh, Carson, Anderson & Stowe, a global private equity investor with $20 billion under management, invested around $160 million in Headstrong in 2000 and owns a majority stake. Malhotra, the chairman, was one of the co-founders of the HCL group in 1975.