As 4G internet completes coverage of the entire country, rural markets have become the primary generator of sales.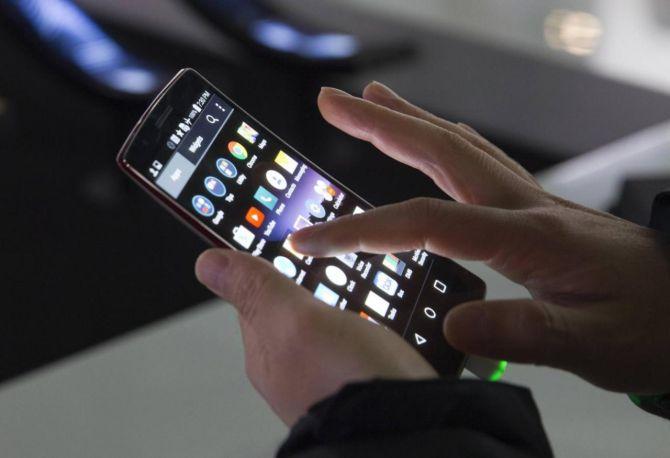 Earlier this year, Manu Kumar Jain, vice-president (V-P), Xiaomi India, was crisscrossing the country, taking selfies with trade partners in Chandigarh one day, and next, shaking hands with people in Hostake, a small town in Karnataka with a population of about 60,000.
His hard work bore fruit when his company had a quarterly shipment of 10 million smartphones in June, the highest ever.
Jain is not the only one running around the country.
As 4G internet completes coverage of the entire country, rural markets have become the primary generator of sales.
From Samsung to Vivo, all major smartphone companies have taken note of it.
In 2018, Samsung, the largest consumer electronics maker in the country with retail partners and branded large-format stores across the country, has increased the number of its outlets by 20 per cent.
Earlier it had 150,000 outlets for direct distribution. "Now, it has 180,000 outlets. It plans to increase the number to 200,000 by the year-end," said Mohandeep Singh, senior V-P, mobile business, Samsung India.
It has already covered all Tier-V town (with a population of 5,000 or more), and is now looking to target Tier-VI towns, he added.
Xiaomi used to earlier generate 90 per cent sales online, but it, too, has expanded its direct distribution reach in the past year.
Unlike rivals, it has focused on smaller towns as well, tapping into regional chains such as Sangeetha, C-Mobiles, and Preferred Partner outlets.
Two other smartphone makers, Vivo and Oppo, ranked third and fourth spots, respectively, started expanding their reach beyond urban clusters in early-2017.
The companies did not share the number of outlets that they individually reach. Estimates suggest both have presence in Tier-IV towns.
The recent push to the farthest corners of the country by major players is not without reason.
According to Jaipal Singh, analyst at IDC, improving internet connectivity in rural areas is driving the companies.
"As urban market gets saturated, rural is the next growth area. All companies have identified that.
"With cheaper data rates, rural consumers are now ready for a shift to smartphones and brands can now easily convert them from feature phones," he said.
Singh from Samsung agreed with this. "Smartphones are bought in smallest of towns, thanks to better network connectivity and electrification," he said.
With the entry of Reliance Jio, the expansion 4G coverage has got a major boost.
Now, nearly 96 per cent of all locations have got $G connectivity, an Open Source report noted.
According to a recent study from Internet and Mobile Association of India and Kantar IMRB, the number of mobile internet users in India would grow to 500 million by mid-2018 with a fifth in rural areas.
The user base in rural market is growing faster than urban.