It will take years for faster Internet to reach this population and those who aren't even connected so far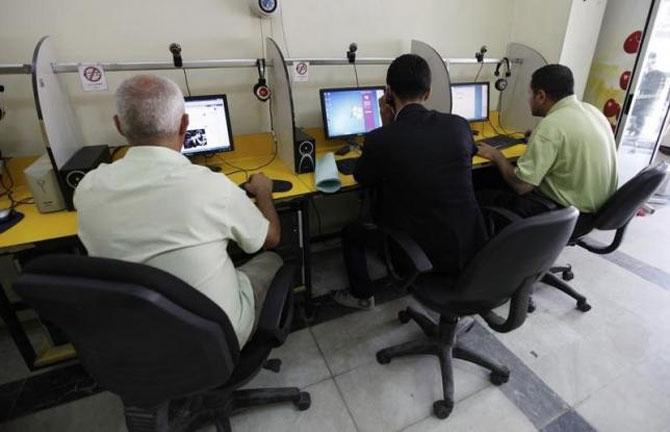 India has more than a billion mobile connections but only about 250 million 3G subscriptions. While slow internet speeds and sporadic connectivity issues are a challenge for e-commerce and app-based companies, there seems to be a blessing in disguise. Start-ups have built technology which ensures uninterrupted and fast service even on 2G networks.
For example, India's biggest ride-hailing service Ola has built its mobile app to work on patchy networks with 2G speeds in smaller towns and the mobile site of Freecharge, now owned by Snapdeal, can be operated on similar speeds.
This has given a unique advantage to Indian companies as more than four billion mobile users across the world are still on 2G internet. It will take years for faster internet to reach this population and those who aren't even connected so far.
While there's still some hesitation before exporting what is being described as "Indian innovation", founders of some of India's most successful internet companies think the move is inevitable. In simpler words, Indian companies could repeat the e-commerce and start-up success story in Africa and parts of Latin America.
"I think a lot of our business models are derived from the lack of infrastructure. Some of these business models were invented to a certain extent in America, but they got serious scale in India because of the lack of infrastructure," said Naveen Tiwari, co-founder and CEO of InMobi.
Tiwari argued that products built by new-age internet companies in the country have an inherent advantage given that most of them are built on the premise of reaching a billion people despite the lack of connectivity. When introduced in developed markets they are bound to be successful, even if the scale of the problem they are addressing might be reduced.
Around 2.5 billion people globally have access to high-speed internet. The next five billion across South Asia, Africa and Latin America have patchy networks where internet speeds are one-tenth of speeds in developed countries.
However, this is expected to change. With the push for high-speed 4G LTE data in India, adoption of online services in India could see a massive jump. The government, through its Digital India mission, is also looking to bring valuable services online, incentivising the population to invest in a smartphone and a data plan to make their lives easier.
"I think one unique dynamic in India, which to an extent is true in China also, is the mobile-first nature of the economy. Lot of people will first experience the internet on mobile, very different from the west, China is somewhere in the middle. Indian business models will be built mobile-first," said Bhavish Aggarwal, co-founder and CEO of Ola, the country's largest taxi aggregator service.
Reliance is investing Rs 1.15 lakh crore on setting up 4G infrastructure across the country. The sheer size of such projects is expected to create a paradigm shift for internet companies. For one, customer acquisition will become a lot easier, allowing start ups to curb spending on grabbing customer eyeballs and focus on customer experience.
It's not just Indian companies that are cognisant of this phenomenon though. Social networking giant Facebook, which hopes to connect every person in the world to the internet, has a lab at its headquarters in Menlo Park where employees are subjected to the slow internet speeds and sporadic connectivity that exists in countries such as India. Facebook has built Facebook Lite, an app that's optimised for low-data use, specifically targeted at India, Brazil and other similar countries.
"Getting something to work with the connectivity we have in this country is almost like magic, it's something that our tech team deals with every single day. Today, a single factor of improvement in connectivity would improve all of our businesses. It's just that getting tech to work with these constraints is a massive tech innovation," said Kunal Shah, co-founder and CEO of Freecharge - which was acquired by Snapdeal for $500 million.
Indian internet companies are expected to lead the charge of bringing diverse online services to the next 5 billion people despite infrastructure constraints. The reasons for this include knowledge for building mobile-first services, experience in designing services for billions of users right from inception, and providing services which are resilient to bad networks which exist in most developing areas around the world.