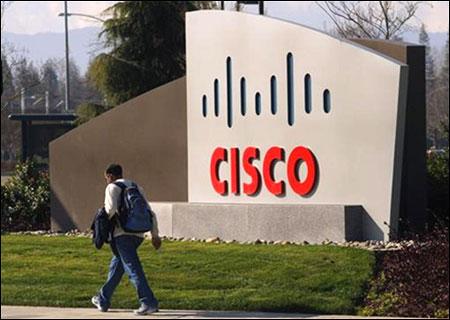 Focussed on growing its business in India, networking giant Cisco said it invests as much as $1.7 billion annually in its operations in the country across areas like R&D and employee training.
"Cisco annually brings into India $1.7 billion of foreign exchange which includes the company's spend on research and development (R&D) activities including training, development and staffing, as well as work done by Indian strategic partner companies," a Cisco spokesperson told PTI.

Cisco continues to be deeply committed to India, the spokesperson added. The US-based firm has about 11,000 employees in India, of which 8,000 per cent are engineers and the remaining work across areas like sales and marketing, finance among others.
In 2005, Cisco had announced $1 billion investment into India as direct investments into R&D, leasing and finance, sales and support and venture capital highlighting the importance of the India market.
Then in 2007, the company launched its Globalisation Centre East in Bangalore, as a second headquarters for Cisco, to explore how to globalise talent, innovation and growth.
It also announced an additional $100 million venture capital funding to expand investments in early-stage Indian companies.
"Cisco's campus in Bangalore is the largest outside of the company's headquarters in the US and is home to more than 11,000 employees. In the this phase of growth, Cisco India has deep engineering talent working on next gen global products, a robust bench of local leadership," the spokesperson said.
Cisco Chairman & CEO John Chambers had also said the company is betting big on India.
Although the company gets about 2 per cent of its over $48 billion global revenues from India, it is confident of this share growing to 5 per cent in the next five years with business targeted to grow over 20 per cent during the period.
Earlier this year, the venture capital arm of Cisco - Cisco Investments - had announced an additional allocation of $40 million to fund early-stage firms in India under the 'India Innovation theme'.
© Copyright 2022 PTI. All rights reserved. Republication or redistribution of PTI content, including by framing or similar means, is expressly prohibited without the prior written consent.