She was among the key executives brought in by Sikka from SAP and was overseeing large deals
Infosys chief executive officer Vishal Sikka, is finding it difficult to retain talent as the firm sees 10 key executives leaving India's second-largest information technology (IT) firm over a couple of years.
Executive vice-president Ritika Suri, who was focused on getting large deals, quit recently in a fresh setback to Sikka, who needs huge contracts to lift the company to grow faster than the industry average.
This is the second big exit at Infosys after Sandeep Dadlani, who headed the crucial Americas market, which generates two-thirds of revenues for the software exporter.
Sikka, who is based out of the US, has moved chief financial officer (CFO) M D Ranganath to the US.
Since Sikka took charge in August 2014, Infosys has lost 10 key executives, indicating the challenge for him in retaining top level talent in an uncertain environment.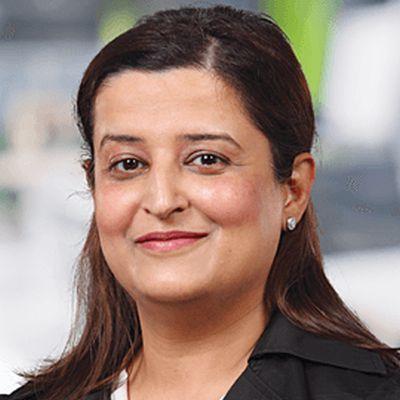 Infosys and its Indian peers are struggling to grow business due to technology shifts towards digital and cloud, pressure on traditional IT services business and growing protectionism in their main markets such as the US and UK.
The former SAP board member re-iterated on many occasions that cultural and technology transformation of such a big company has not been easy and has seen criticism coming in from both shareholders and co-founders over issues starting from hefty severance package to former CFO to exit of key leaders at Infosys.
"We do not comment on speculation related to appointments or exits of executives other than key management personnel," said an Infosys spokesperson.
Suri, who earlier looked at mergers and acquisitions (M&As), was involved in acquisition of Israeli digital technology firm Panaya.
The deal had raised eyebrows, including allegations that Infosys overpaid for the deal, but an independent forensic investigation by Gibson Dunn & Crutcher last month gave a clean chit to the deal.
Suri, a former SAP executive who was brought in by Sikka himself in September 2014, was elevated to executive vice-president last year.
Suri was given the responsibility to handle large deals from her earlier role of overseeing M&As.
Last year such big exits included Gordon Muehl, head of industrial internet business; Michael Reh, head of EdgeVerve; and David Kennedy, chief legal officer.
Former Infosys executives, however, say Suri's resignation within a month after the clean chit by external investigation on Panaya was surprising.
"Even if the company and chief executive Sikka received a clean chit from US law firm Gibson Dunn & Crutcher on allegations over Panaya deal, Suri's resignation within a month after the investigation report appears surprising," said a former Infosys executive.
The person said he found it "unusual" of Infosys not releasing the entire report of investigation carried out by Gibson Dunn & Crutcher and only shared a gist of it.
Photograph: Kind courtesy, Infosys Ltd