A fleet of cutting-edge premium handsets have been lined up by OnePlus, Google, Huawei and Nokia.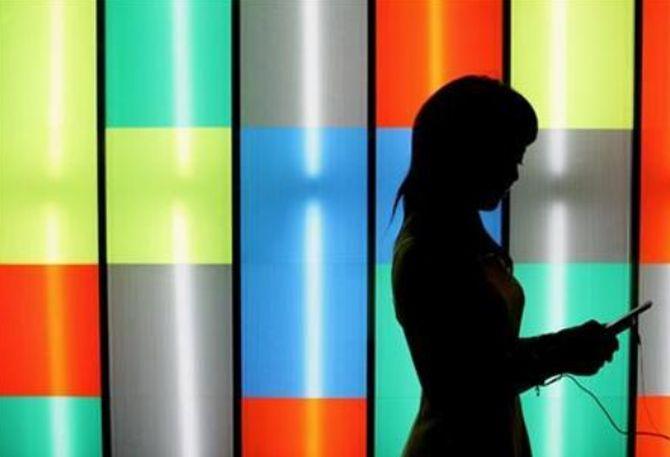 Apple and Samsung, the big two of India's premium smartphone market for years, are staring at probable bloodshed in market share this festive season.
A fleet of cutting-edge premium handsets have been lined up by OnePlus, Google, Huawei and Nokia.
Also, the recent entry of Oppo and Vivo in the above-Rs 30,000 price segment is likely add to their woes.
Unlike recent years, the premium smartphone market this year looks crowded with more than seven major players.
Till last June, the premium game was largely played between Apple and Samsung - the two had well over 90 per cent of the 6 million units market.
Growing sales of flagship smartphones - thanks to surging discretionary spends and repeat buyers - have attracted the attention of other global majors towards the segment, which forms only 5 per cent of the market by volume.
Also, the price-sensitive Indian market is changing. Experts say the demand for costly handsets now is significant enough to turn heads of global majors.
From Rs 75,000 crore a year in 2014, the smartphone market is expected to cross Rs 1.5 trillion by the end of 2018. And, a fourth of it comes from premium devices.
To cash in, Google is boosting its portfolio with the launch of its Pixel 3 series in October, the beginning of the festive season.
Two flagship models Pixel 3 and Pixel 3XL are under production globally.
OnePlus, too, is cornering share fast. It grew 192 per cent and 343 per cent, respectively, during the March 2018 and December 2017 quarters.
Its 5T decimated Apple to No.3 spot in the segment during the March quarter by grabbing a fourth of the market.
Now, it is ready with its new flagship OnePlus 6, priced competitively at Rs 39,999.
OnePlus's phenomenal rise during the past year, experts say, has diminished the myth that Indian premium handset consumers are not open to brands other than the big two.
According to Counterpoint Research, OnePlus has already positioned itself as a "flagship killer".
Apart from facing the onslaught from Chinese rival OnePlus, Apple and Samsung will have two new Chinese challengers this season - Vivo and Oppo.
The two Chinese brands come from the same stable of BBK Electronics, a Guangdong (China)-based consumer electronics giant. But, in India, the three Chinese brands compete like another brand in the market, says Nipun Marya, head of marketing strategy, Vivo India.
Since their entry into the local market in 2014, Vivo and Oppo have carved out a niche with their respective sets of mass market devices and a strong offline distribution network.
They are looking at expanding. Incidentally, both announced their entries into the above-Rs 30,000 price segment recently.
While Oppo is banking on Find X (Rs 59,990), Vivo has launched X21 (Rs 35,990) and Nex (Rs 44,999).
This is their first attempt at cracking the premium space in India.
Put together, the firms hold some 12 per cent of the overall smartphone market, capturing third and fourth position.
Karn Chauhan, analyst at Counterpoint Research, says Nokia and Huawei, apart from OnePlus, have already begun to observe traction against the big two brands. And, the entry of Vivo and Oppo will only make things tougher for Apple and Samsung.
Sources say the two global leaders are not ignoring the rising tide. While Apple is scheduled to launch two iPhones in early October, Samsung is gearing up for a showdown with its flagship Galaxy Note 9 by early September.
If past records are anything to go by, both will gain back some market share once their set of armours are out in the market, but not without a tough fight.
Photograph: Kiyoshi Ota/Reuters