Both firms have made several applications for patents pertaining to digital payments in the country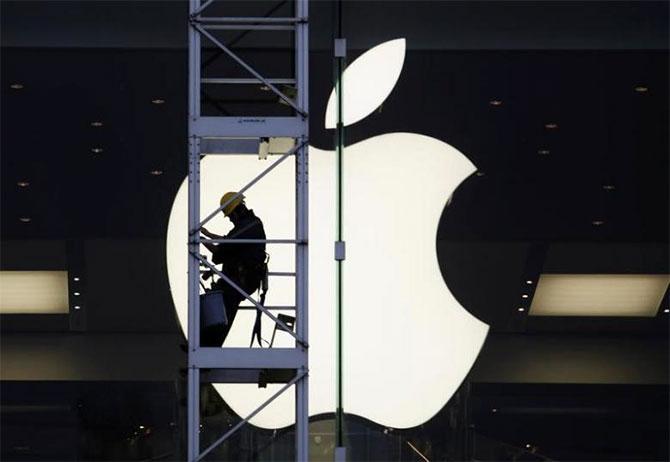 Apple has submitted at least five applications with the Indian Patent office over the past one year for innovations related to digital payments as it looks at services as a way to boost sales of its iPhones in India.
Last week, social networking giant Facebook made a patent application for a digital wallet baked into an instant messaging services -- Messenger and WhatsApp presumably.
The influx of patent applications comes at a time when India is pushing for electronic payments as a tool to bring in more people into formal economy and increase its tax base.
Apple's patent applications range from innovations around using biometrics to authenticate payments to securely transferring payment to a device such as a point of sale device.
The move points at the company preparing to bring its Apple Pay service to India, following rivals Samsung and Google which have also begun working on the same.
Apple Pay is the company's proprietary system for making payments using Apple devices in stores, within apps and even on the web.
In the US, Apple Pay works with all major credit and debit card providers, where a user's phone can save the card details securely and use it instead of having to carry the physical card. Both firms did not offer comment.
Both Apple and Facebook's move to apply for patents relating to digital payments comes despite India's stand on not allowing patents on software, unless paired with hardware in an innovative way.
Last year, the Controller General of Patents, Designs and Trademarks decided to scrap revised guidelines that said patents on software would be granted on the basis of 'demonstrating technical advancement. However exceptions are there for devices with software.
"The law in India clearly states that software is intrinsically not patentable. The Joint Parliamentary Committee on Patents had very clearly said that software as such is not intended to be granted patents.
In 2005, a move to amend the Patent Act such that it allows software to be patented , was rejected by parliament on the grounds that it could lead to monopoly of MNCs," says Venkatesh Hariharan, member of iSPIRT's expert group on software patents.
"Given this legislative history, we believe that the Indian Patent Office (IPO) must uphold the will of the Indian Parliament, and reject these patents."
"Software is basically applied logic, and if logic cannot be patented, how can software be patented?," he added.
If Apple and Facebook's patent applications are granted, it could hurt homegrown digital payments firms such as Paytm, Mobikwik, Freecharge and several others. The success of these firms is not forcing large global technology companies to get into the game, which are looking at utilising their resources to control IP and give them an edge over rivals.
Indian firms such as Paytm have been able to grow to massive proportions (220 million registered users) in a relatively short period of time, as they haven't faced too many restrictions apart from the forward looking regulations the Reserve Bank of India (RBI) has put in place.
But activists say patents favour large global firms and not startups which often cannot afford the high cost of filing patents.
In the US and Europe, technology companies hoarding patents has become a huge cause of concern, as they look to fend off competition through legal blocking rather than innovation. In recent past there have been several instances of multi-billion dollar patent lawsuits that have flooded courts.
"Even in the US, which had the most permissive regime for software patents, a series of court judgements in the last few years have drastically curtailed the scope for patenting software. Almost 38 percent of patent litigation in the US is around software, because it is difficult to draw boundaries around abstract ideas like software.
"If the Indian patent office takes a clear stance on this topic, we can avoid making the same expensive mistakes that countries like the US have made in this area." added Hariharan.
Photograph: Bobby Yip/Reuters