Tatas' best bet would be to find an insider who understands the systems, say headhunters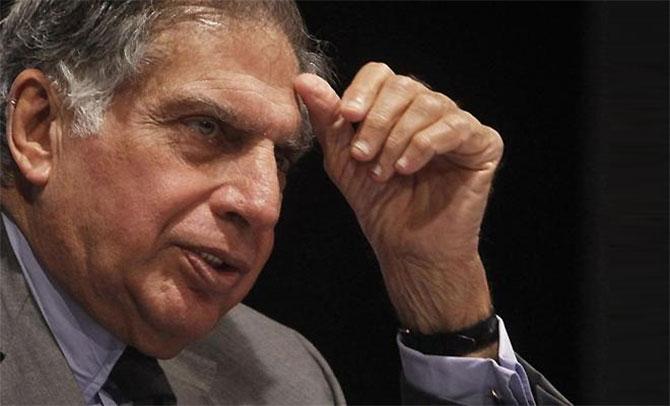 Given the way Cyrus Mistry was removed as chairman of Tata Sons, the Tatas might find it difficult to find too many people to replace him and, hence, settle for an internal candidate, say headhunters.
"It will be an uphill task for the Tatas to find someone from overseas," says a senior Mumbai-based headhunter.
Even if one comes, the way Mistry was removed and the fact that Ratan Tata controls 66 per cent stake in Tata Sons, will play on the successor's mind.
''He will know the power (Ratan Tata wields) and watch his back constantly. The task would be doubly difficult if the person is from outside. Managing internal stakeholders will be a drain on his energy and could blunt his ability to focus on the market," he says.
How will the Mistry episode play on the minds of those who may consider the job?
"How many capable guys are there who can handle a $100-billion business? Very few. What kind of autonomy will he enjoy? Will he have the independence to make these multi-billion entry or exit calls? Will he have the risk appetite, and enjoy the trust and backing of the board?" asks K Sudarshan, managing partner, EMA Partners, a global executive search firm.
The Mistry episode proves that the board was not trusting someone who had 18 per cent stake in Tata Sons. This dampens the chances of finding an outsider, say experts, and the Tatas' best bet would be to find an insider who understands the systems, has the relationships and can win the board's trust.
According to Sudarshan, a good choice would be Tata Consultancy Services CEO N Chandrasekaran: TCS contributes the most value to Tata Sons. Tata Motors has a competent CEO, while Tata Steel can take care of itself.
The others are T V Narendran, who was appointed managing director of Tata Steel India and South Asia in 2013, and Tata Motors' expat CEO and managing director Guenter Butschek. Bhaskar Bhat, CEO of Titan, may be a good bet but manages a relatively smaller business, and was also close to Cyrus Mistry.
"An internal candidate would be a good fit. You have to be part of the Tatas to understand what Tatas stand for, appreciate its ethos and culture," says the director with a Mumbai-based headhunter, which has hired people for the group.
"It's a complex and difficult role because of a combination of factors: The legacies, business challenges, cultural nuances of the 100-year-old group, ethos and values."
Photograph: Rupak De Choudhuri/Reuters