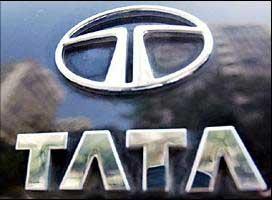 Tata Steel on Wednesday reported Rs 916.77 crore (Rs 9.16 billion) consolidated net profit for the July-September quarter of the current fiscal on higher income.
The steel major had reported a net loss of Rs 363.93 crore (Rs 3.63 billion) in the year ago period.
Total income of the company rose to Rs 36,644.89 crore (Rs 366.44 billion) in the reporting quarter against Rs 34,132.73 crore (Rs 341.32 billion) clocked in the same quarter last fiscal, it said in a BSE filing.
The steel major had clocked Rs 1,139 crore (Rs 11.39 billion) net profit in the first quarter of the current fiscal.
Total expenses, however, also went up to Rs 34,383.53 crore (Rs 343.83 billion) from Rs 33,157.59 crore (Rs 331.57 billion) a year earlier. The rise in expenses is mainly because of higher raw material consumption and freight charges.
During the July-September period, Tata Steel consumed raw material worth Rs 11,567 crore (Rs 115.67 billion) compared to Rs 10,534.88 crore (Rs 105.34 billion) a yera ago.
Freight charges increased to Rs 2,146 crore from Rs 1,795.19 crore (Rs 17.95 billion).