Once the due diligence is complete, a financial bid will be submitted and a deal to take over the airline is likely to fructify by end of this year or even earlier.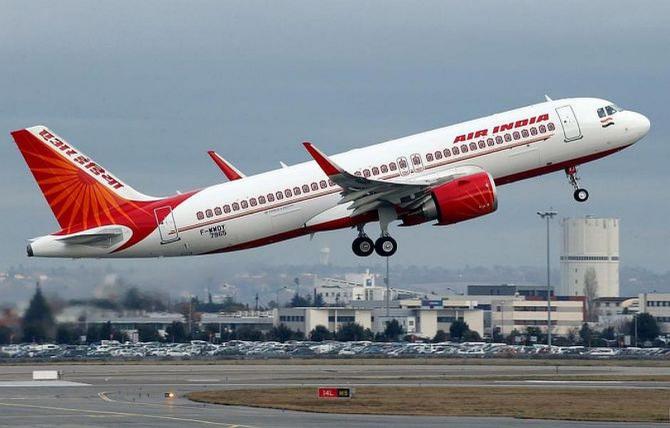 Tata Sons has started the process of due diligence of state-owned Air India and its subsidiary Air India Express.
Sources said the group has appointed Bain and Company and Seabury Group for this purpose.
Once complete, a financial bid will be submitted and a deal to take over the airline is likely to fructify by end of this year or even earlier, people involved in the process said.
Simultaneously, the group has brought in veterans in the aviation business from Delta and United Airlines to prepare a plan for post-merger integration of Air India with its existing airline ventures.
Tata Sons operates Vistara — a 51:49 percent joint venture with Singapore Airlines and Air Asia India, in which Tatas hold 83.67 per cent stakes.
Tata Sons refused to comment on the development.
"Multiple teams with expertise in various domains have been set up to examine A-Z of Air India's business.
"These include the airline's fleet strength, route economics, procurement deals of aircraft, engine equipment and other assets," said a source.
Last week, a team comprising AirAsia India and Vistara officials visited Air India's engineering services facility at Kalina for verification of assets.
The group also had meetings with many department heads.
Following the onslaught of the second wave of the pandemic in India, and multiple countries banning flights to and from the country, the process of due diligence has been delayed significantly.
A second person aware of the developments said the Tatas have asked over a thousand questions covering various aspects such as Air India's fleet, contracts, bilateral rights, airport slots and aircraft maintenance records and routes.
"The bidders are looking for minute details.
"Tonnes of data are being provided, but the biggest issue for potential buyers is to understand Air India's actual liabilities, its commitments and business relations with its subsidiaries," a consultant said.
People aware of the plan said as of now the Tata Group is going solo to acquire the airline as its partner Singapore Airlines has shown no intent to join the process.
They said the conglomerate believes that there is a necessity to increase business in both full service and low-cost aviation sectors.
Initially, the group has planned to merge Air India with Vistara and eye premium traffic to long-haul destinations such as Europe and the US; while Air India Express is likely to be merged with AirAsia India to operate as a low-cost airline in the domestic market and international destinations of up to five-hour range.
While Tata Sons plans to reorganise its aviation business for simplification and consolidation, the management at Bombay House strongly feels that to be profitable in the Indian aviation sector, there is a need to be present in the low-cost aviation business, said people privy to the discussions.
"There is absolutely no doubt that low-cost carriers are going to dominate — not only the Indian but also the Asian market — in the near future.
"Hence, this fact cannot be overlooked when the group lays out plans for its aviation business," the source said.
Since their introduction during the early 2000s, the low-cost carriers have seen rapid growth in the Indian domestic market.
The market share of legacy carriers such as Air India and Indian Airlines decreased substantially, giving rise to fierce price wars among carriers. Kingfisher Airlines and Jet Airways became a casualty of this full-blown price war.
Experts said full-service carriers — which depend on business travellers for better yield — will find it much harder to make money in the post-Covid world, given that corporate travel has seen a substantial decline.
The consensus is that in 2021, business travel is unlikely to revive to even 40 per cent of 2019 levels.
This would mark a decline of 60 per cent in business revenues and yields, which may make many routes serviced by wide-body aircraft unviable.
Low-cost carriers, which have their fleets dominated by narrow-body aircraft, could be well suited to the new environment in Asia once travel restrictions ease, said aviation consultancy firm CAPA.
"Domestic and international short-haul demand will recover faster than long-haul routes, but traffic will still be down, thus making smaller aircraft preferable in the immediate future," CAPA noted.
Photograph: Regis Duvignau/Reuters