Tata Group, which will now include Air India, Vistara, and Air Asia, has the highest market share of departures on the top 10 routes in the country.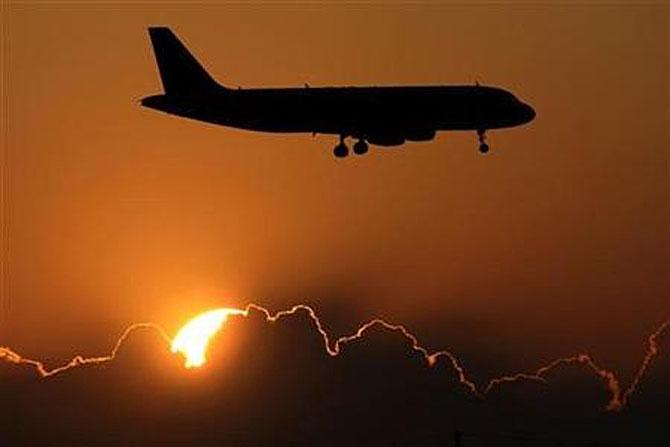 According to the data from Caladrius Aero Consulting, which tracked the departure data for eight airlines in August and September, Tata Group is ahead on all the top 10 routes ranked in accordance with the number of departures in August-September 2021.
On the top 100 routes in terms of departures, Tata Group is ahead of its chief rival IndiGo on 30 of them.
On the rest, the latter reigns supreme.
For instance, on Mumbai-Delhi and Delhi-Mumbai its share was nearly double that of IndiGo.
The reason is simple. On the Mumbai-Delhi route, Vistara has a substantial 34 per cent of the departure share while Air India adds 18 per cent and Air Asia 3 per cent.
IndiGo has a 26 per cent share of the departures.
On Bengaluru-Delhi, Tata Group, with a 53 per cent share, is much higher than IndiGo's 34 per cent.
Even here Air India and Vistara have a 22 per cent share each, while Air Asia has 10 per cent.
The combination has helped the group to become bigger than IndiGo.
On Kolkata-Delhi, while IndiGo had the highest number of departures, the combination changes the picture. Vistara has 20 per cent, Air India 14 per cent, and Air Asia 5 per cent.
While IndiGo has the highest share in the customer market — over 50 per cent — the fact is there are many key routes where the Tata combine could well get back its pricing power.
Rohit Tomar, MD, Caladrius Aero Consulting, said: "The data shows that the Tatas will get back their pricing power on many of these routes.
"With a combination of FSC and LCC they have more flexibility in determining fares."
But sources close to IndiGo say pricing power is always with smaller airlines.
Their fares are lower than cost and others have to match them or lose market share.
Tomar said the departure numbers were not always a true reflection of the number of seats deployed.
But given the case where the number of seats deployed by wide body aircraft on these routes by Air India is limited, the seat share could fall or rise 2-4 per cent.
But that does not mean IndiGo has to worry. On 190 routes the airline is the only player with scheduled departures.
And with a 278-strong fleet which is increasing every month or two, it is still in a comfortable seat.
Photograph: Max Rossi/Reuters