T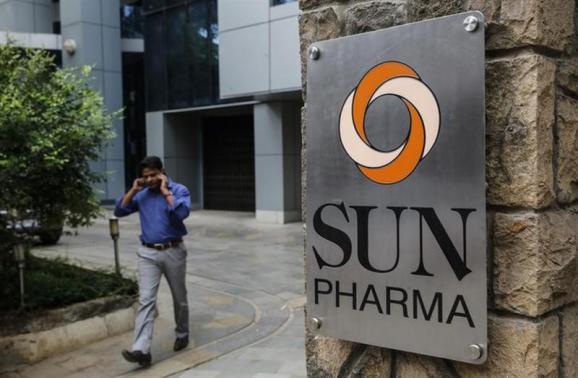 he coming together of India's two very large drug makers, Sun Pharmaceutical Industries and Ranbaxy Laboratories, has created a stir in the pharmaceutical world.
Sun's $3.2-billion all-share acquisition of Ranbaxy will not only create India's largest pharmaceutical company but also a significant global supplier of generic medicine.
No wonder then, the deal is under tight scrutiny by many national as well as international regulators.
That apart, everybody wants to know how Sun will turn Ranbaxy around, which has been in pain for several quarters now. Its four plants have been barred from selling in the United States.
It admitted last year that it had falsified data while seeking approval of the United States Food & Drug Administration, or FDA, for its generic medicines, and paid a penalty of $500 million to settle the matter.
It reported a consolidated net loss of Rs 186 crore (Rs 1.86 billion) for the quarter ended June 30, as compared to Rs 524 crore (Rs 5.24 billion) in the year-ago quarter.
In spite of this, there is significant value in Ranbaxy. Apart from Sun Pharma, two private equity funds and one multinational corporation too were eyeing Ranbaxy.
Obviously, Ranbaxy made business sense to them. One of the suitors had told Business Standard that Ranbaxy's Indian portfolio alone was worth $2 billion. (The deal with Sun Pharma values Ranbaxy at $3.2 billion.)
Its over-the-counter brands (these can be bought from the chemist without a doctor's prescription) Revital and Volini have combined annual sales of over $80 million.
If one uses a multiple of seven to arrive at their value (as was done when Abbott acquired the domestic formulations business of Piramal Healthcare), these two together are worth over $550 million.
Ranbaxy owns many such products. Then there is the company's branded products business in the United States, which is unaffected by the FDA alerts and is over $100 million in size.
Sun Pharma, it is learnt, has chalked out a detailed turnaround plan for its new purchase.
According to sources, it has prepared a three-pronged strategy which includes integration of supply chain and field force for enhanced efficiency and productivity, resolution of regulatory issues and higher growth through synergy in domestic and emerging markets. Sun Pharma declined to comment for this report.
However, sources say the company is targeting a three- to four-year period after the closure of the transaction to engineer the full turnaround of Ranbaxy.
Sun Pharma is expecting to close the deal by December. "The merger of the functions of two companies of this size could be a major challenge.
The first step will be to streamline and rationalise functions. While the basic structure and functions could be managed in the first year itself, to turn around the merged entity and to ensure contributions from the buyout will take at least two to three years," says a pharmaceutical industry insider.
Expert advice
Sun Pharma is also learned to have hired McKinsey & Company with a mandate that includes integration, rationalisation and optimal capacity utilisation.
The consultant has been given four months to carry out the required exercise at Ranbaxy in order to ensure a smooth merger.
While many senior executives of Ranbaxy have already quit after the acquisition was announced earlier in the year, the staff at the ground level are staying put.
"They will have to right-size at all levels but it may not happen so randomly in the factories or with the field force," says a senior official at a consulting firm.
Currently, Sun Pharma and Ranbaxy employ around 14,000 people each. Experts say that given the current revenue contribution from Ranbaxy with respect to its employee cost, Sun Pharma would be required to immediately correct its staff-production ratio in order to keep employee cost in check once the merger is completed.
Ranbaxy's export revenue is already under stress following regulatory woes in the US , the company's biggest export market.
However, reducing staff strength may be challenging for Sun Pharma as rationalising workforce at the grassroots has the potential to trigger labour unrest and needs to be handled carefully, say experts.
An important element of the merger will be to avoid overlaps across departments.
Industry sources say reorganisation efforts, procurement and supply-chain efficiency along with integration of support functions could be achieved in the first year itself, while revenue growth in India and other emerging markets, field-force productivity and R&D productivity would yield contributions from the second year onwards.
A major upside from the deal could be for Ranbaxy's product portfolio.
Though many of the first-to-file applications of the company are pending in the US, they have the potential to give a major boost to revenues once approval comes through.
Sun Pharma's efforts towards resolving Ranbaxy's regulatory issues with the FDA can help the Mumbai-based drug maker reap lucrative results in the coming years.
Estimates show after the completion of the proposed transaction, the merged entity would have a market share of 9.2 per cent in India and will have leading position in many therapeutic segments like analgesics, gastroenterology, gynaecology, cardiovascular diseases and neuro sciences.
However, the two companies will also have to streamline their product portfolios and field forces, as it is likely there will be an overlap.
Industry estimates also show that in emerging markets, Sun Pharma as a combined entity would have revenue of approximately $900 million.
These markets would include Russia, South Africa, Ukraine, Romania, Brazil and Malaysia.
The acquisition would also provide Sun Pharma a global manufacturing base with as many as 47 production facilities across the US, Latin America, Europe and India.
Also, with Daiichi Sankyo becoming a 9 per cent shareholder, Sun Pharma can access its pipeline of branded products.
Industry analysts are hopeful that Ranbaxy's EBIDTA (earnings before income, depreciation, taxes and amortisation) margin can be expected to grow in the range of 15-16 per cent once synergies between the two companies accrue in the third year.
Too big for the market's good?
The Sun-Ranbaxy merger makes for a robust case for an anti-trust investigation by the Competition Commission of India, or CCI.
The current rules require a combination or a merger & acquisition to seek approval from CCI if the combined assets of the enterprises are worth more than Rs 1,500 crore (Rs 15 billion) or if the turnover is more than Rs 4,500 crore in India.
The CCI approval is also mandatory if the companies have assets outside India, or their combined assets are worth more than $750 million (Rs 4,566 crore), or if their turnover is more than $2,250 million (Rs 13,700 crore).
With a combined revenue of over Rs 25,000 crore, the Sun-Ranbaxy deal clearly crosses the exemption threshold under CCI rules.
However, experts suggest, the approval may not come easy, given that CCI's primary mandate is to keep a tab on anti-competitive practices.
Both Sun Pharma and Ranbaxy are leading pharmaceutical companies in the domestic market.
Industry estimates show there are at least two dozen medicines where the market share of the Sun-Ranbaxy combine is significantly higher than the 15 per cent threshold limit provided under competition law.