Parent firm to fire 7,000 staffers globally to save $5.5 bn in costs, make streaming biz profitable.
Viveat Susan Pinto reports.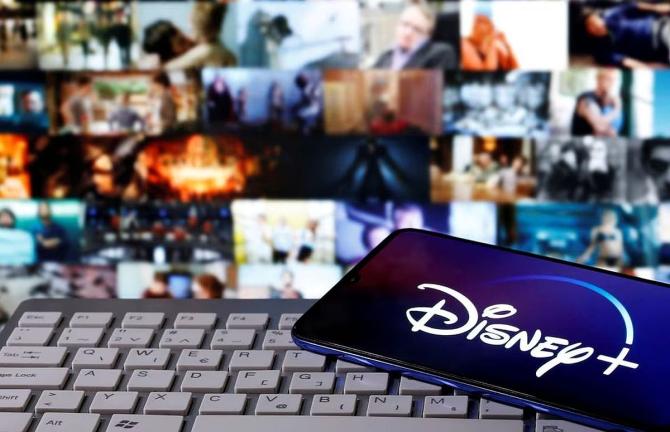 Disney+ Hotstar reported its biggest decline in paid subscribers to date - a fall of 3.8 million subscribers, or 6 per cent of its total - in the October-December period.
The drop in numbers came after two warnings by the company that Hotstar's paid subscriber base would shrink as it didn't have streaming rights for the Indian Premier League (IPL) for the 2023-27 media cycle.
The IPL would start on April 1 this year and continue till May 28.
Hotstar's paid subscriber base stood at 57.5 million for October-December, down from 61.3 million in the July-September period.
The India streaming service owned and operated by The Walt Disney Company (Disney) follows an October-to-September accounting year.
Disney's chief executive officer Bob Iger, who returned from retirement to head the company in November 2022, told analysts on Thursday that streaming was his "No 1 priority".
The parent firm announced a sweeping restructuring, cutting 7,000 jobs — about 3.6 per cent of its global workforce — as part of an effort to save $5.5 billion in costs and make its streaming business profitable.
The company did not specify during its investor call whether the job cuts would include India.
While Hotstar is available in select Southeast Asian markets such as Indonesia, Malaysia, and Thailand, India remains its primary market, accounting for most of its subscribers.
The last time the company reported a fall in subscribers was in July-September 2021, when the service lost 1.6 million subscribers to report 43.3 million paid users.
IPL was suspended in May that year due to the second wave of Covid-19.
In contrast, rival Netflix had last month reported a rise of 7.66 million subscribers for the October-December 2022 period.
The company did not specify its subscriber additions for the India market.
According to industry experts, Netflix has an estimated India subscriber base of around 6 million, while Amazon Prime Video is estimated to have a subscriber base of around 20 million.
Disney+ Hotstar remains the leader by a wide margin at 57.5 million paid subscribers, based on its latest results.
"I have been watching this very carefully," Disney CEO Iger said, talking about the streaming business.
"Streaming allows customers to sign up and pay a nominal amount for as little as one single title and then cancel their subscription.
"That is tremendous change," he said during the investor call on Thursday.
Iger also added that Disney would no longer provide subscriber addition guidance, a move similar to Netflix.
The total paid subscriber base of Disney+ stood at 161.8 million for the December quarter and Hotstar still accounts for over a third of the total, sector experts said.
Disney+'s subscriber numbers were down from September quarter's 164.2 million, a drop of 2.4 million users in the December quarter, the first-ever decline reported by Disney+ since its launch over three years ago.
IPL impact
The year 2021 saw IPL being temporarily suspended in May due to the second wave of the Covid-19 pandemic.
It resumed on 19 September, 2021, to conclude on October 15, 2021.
The resumption of the IPL resulted in a sharp increase of 2.6 million subscribers for Hotstar in the October-December 2021 period, resulting in a paid user base of 45.9 million, Disney had then said.
In August 2022, Disney had said that it was lowering its subscriber target to 80 million from 100 million for Disney+ Hotstar after losing the IPL streaming rights to Viacom18 in June 2022.
The company had said it hoped to reach the 80-million subscriber mark for Disney+ Hotstar by the end of financial year 2024, by when the overall paid user base for Disney+ would be in the region of 215-245 million.
This was lower than the 230-260 million paid subscriber base projected earlier by the company.
Restructuring, layoffs, cost cuts
The cost reductions announced by the firm includes about $3 billion in non-sports related content and $2.5 billion in non-content related costs, of which $1 billion is already underway, Iger said during the earnings call.
Disney will now be restructured into three divisions: Disney Entertainment, which will include its film, television and streaming businesses; a standalone ESPN unit, that will hold ESPN and ESPN+; and a Parks, Experiences and Products unit.
"We must return creativity to the centre of the company, increase accountability, improve results, and ensure the quality of our content and experiences," Iger said.