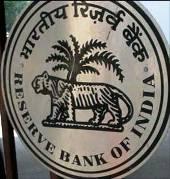 A Business Standard poll, conducted among prominent fund managers and economists, shows that the Reserve Bank of India is likely to keep interest rates unchanged in its mid-quarter review of monetary policy, scheduled for December 18.

However, the street seems divided on whether the central bank would opt for another cut in the cash reserve ratio.

In 2012 so far, RBI has reduced CRR by 175 bps to ensure credit flow to productive sectors is not affected. It had reduced the interest rate by 50 bps in April, the first time in three years, but it has put the brakes since.

Of the 15 respondents in the poll, eight say RBI will not cut CRR -- the proportion of deposits banks have to mandatorily park with the central bank.

It will rather continue with it to infuse liquidity by buying government bonds via open market operations, they say. RBI resumed OMOs last week and is expected to go for it at least twice before the mid-quarter review.

Despite slowing economic growth, an overwhelming number of respondents believe RBI will maintain status quo on interest rates, as the inflation rate is still beyond its comfort zone.

This means the high interest rates
are set to pinch India Inc for more time, as banks will refrain from cutting lending rates.
"We do not expect a cut in repo rate in December.
"Inflation needs to come off. At best, we could see action in the January monetary policy review.
"As far as liquidity easing is concerned, RBI has already renewed its OMO route," says YES Bank Chief Economist Shubhada Rao.
The Wholesale Price Index-based inflation rate stood at 7.45 per cent in October, compared with 7.81 per cent the previous month.
The concern faced by the street is on liquidity pressure, as the average daily borrowings by banks under RBI's liquidity adjustment facility has been near Rs 1 lakh crore (Rs 1 trillion) in the past month.
It's likely to rise in mid-December, when the third instalment of corporate advance tax outflows would take place.
RBI infused Rs 11,642.9-crore (Rs 116.42 billion) liquidity on Tuesday through OMOs, compared with the notified Rs 12,000 crore.
According to market players, RBI could resort to more OMOs.
"We expect at least Rs 60,000-crore (Rs 600-billion) OMOs till March 31.
There's no upper cap, as these would depend on forex market operations of RBI," says Suyash Choudhary, head, fixed income, IDFC Mutual Fund.