A large number of successful IPOs ensured that the total investor wealth, measured in terms of cumulative valuation of all listed shares, rose by nearly Rs 6 lakh crore during the year to Rs 106.23 lakh crore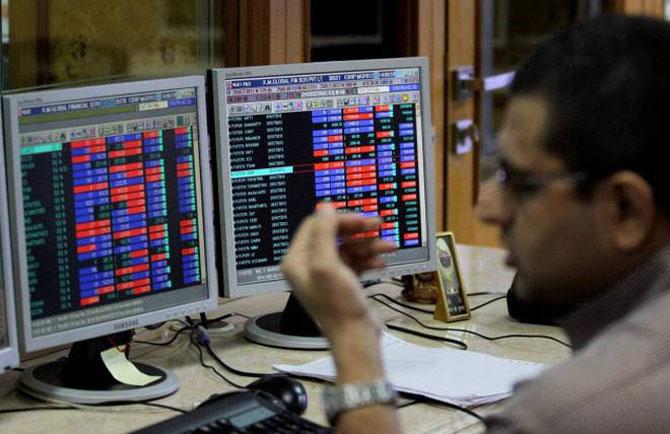 Capping a year of fluctuating fortunes, stocks failed to spur smiles among investors with only marginal gains of 2-3 per cent in 2016, while gold glittered with an annual return of 14 per cent.
Leaving in cold the high expectations seen at the start of the year, stock market swayed with mixed global and domestic cues with the benchmark Sensex rising little over 500 points to end 2016 at 26,626.46 points.
However, a large number of successful IPOs ensured that the total investor wealth, measured in terms of cumulative valuation of all listed shares, rose by nearly Rs 6 lakh crore during the year to Rs 106.23 lakh crore.
Among individual companies, TCS remained the most valued (over Rs 4.65 lakh crore) despite a sharp volatility in its share price amid a prolonged boardroom battle at Tata group.
In the top-five, TCS was followed by Mukesh Ambani-led Reliance Industries (over Rs 3.5 lakh crore), HDFC Bank (over Rs 3.07 lakh crore), ITC (Rs 2.92 lakh crore) and state-run ONGC (Rs 2.45 lakh crore).
On the other hand, gold emerged as the saviour for investors with 14 per cent returns this year, while silver did even better by making investors richer by around 18 per cent.
All said and done, stocks performed much better this year than 2015 when the benchmark 30-share Sensex had delivered negative returns. In the past 10 years, Sensex has given negative yearly returns thrice, barring which the return has been the lowest in 2016 for this period.
Economic revival failing to match the anticipated pace coupled with the "double whammy" of demonetisation and Donald Trump's victory in the US Presidential race sparked significant outflows from the stock market, experts opined.
Against this backdrop, gold, in keeping with historical trends, emerged as the safe haven for investors as they parked their investments in the yellow metal amid persisting uncertainty in global markets, experts said.
While the Sensex ended with 509 points gain this year, the key Nifty index closed higher by 247 points during the same period.
Marking the end of a see-saw year, Sensex closed today at 26,626.46 points which translates to an annual gain of two per cent in comparison with the closing level of 26,117.54 points at the end of 2015.
After touching a low of 22,494.61 points in February, the Sensex had soared higher to scale a high of 29,077.28 in August, but failed to keep momentum thereafter.
The 50-share Nifty saw relatively higher yearly gains at around three per cent and closed at 8,185.80 points.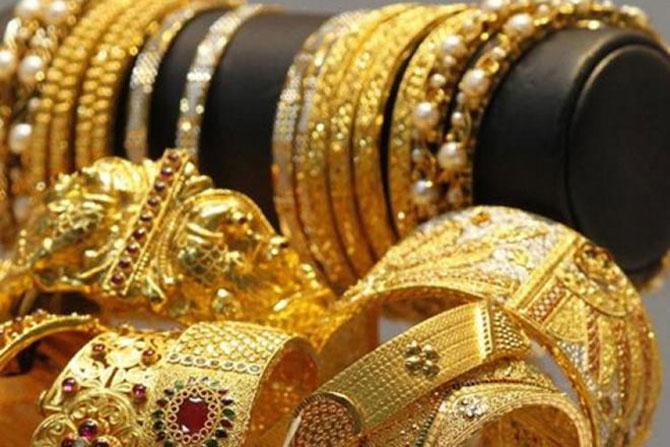 Continuing on the upward trajectory, gold prices rose to Rs 28,500 for 10 grams. This gives a return of 14 per cent to the investors in the yellow metal as the price stood at Rs 24,980 at the start of this year.
Similar bullish trends marked the journey of silver as it gained nearly 19 per cent this year. The precious metal's price surged to Rs 39,900 from the beginning level of Rs 33,565 for one kilogram.
V K Sharma, head of private client group research at HDFC Securities, said there were expectations in the beginning of 2016 for robust earnings growth but economic revival did not materialise as expected.
Noting that demonetisation and victory of Donald Trump dealt a severe blow to markets, Sharma said a stronger dollar post Trump victory led to large outflows in all emerging markets.
"Our markets were up 7.5 per cent...till November 8, 2016, when the double-whammy stuck India," he said, adding the sweet space, which India enjoyed amongst the emerging markets, has suddenly vanished.
"The interest rate hike in the US and our slower than expected growth has overnight turned India into a pariah," he noted.
Sachin Shah, fund manager at Emkay Investment Manager Ltd, said after the recent correction in Indian equity markets, quite a few good businesses are available at very reasonable valuations.
"We have also witnessed a very good monsoon and overall efforts by the government in the right direction will lead to higher economic growth and corporate profits. We, therefore, believe for long term investors 2017 is a good opportunity to invest," he said.
According to Sharma, gold prices have gone up and silver has surged by about 18 per cent this year.
About the outlook for 2017, he said the capital gains genie is again out of the bottle ahead of the Budget.
"Obviously today we don't know the positive aspects of the budget to be presented, but if the capital gains tax regime is not tempered with and there is incentive for new investments, we could do better. But at this time, the outlook for 2017 is not very bright," he said.
Noting that demand for precious metals tend to be higher during economic uncertainty, Shah said gold is considered as one of the safer havens in uncertain times like the present situation.
© Copyright 2021 PTI. All rights reserved. Republication or redistribution of PTI content, including by framing or similar means, is expressly prohibited without the prior written consent.