State Bank of India (SBI), the country's largest bank, is going all out to expand its retail home loan portfolio. According to a senior SBI official, the bank will allow existing borrowers to shift their home loan by waiving the third-party guarantor clause.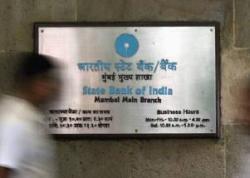 This is an added attraction, beside the lower interest, 10 per cent for loans up to Rs 30 lakh (Rs 3 million) and 10.15 per cent for loans above Rs 30 lakh, that SBI is charging.

Typically, when buyers shift lenders, they have to provide a guarantor till the title deeds of the property can be pledged with the bank. This can be a headache as finding a third-party guarantor for a short period, one to two months, is difficult.

Most banks seek a guarantor for the interim period because during this time, the loan is "clean", without the backing of any collateral or security. According to the SBI official, this clause was proving a hindrance for many borrowers.

However, this clause is waived only for loans that have been serviced for two years.

In addition, SBI is offering loans for third homes at the same rate as regular home loans, added the official.

According to the Reserve Bank of India's (RBI) asset classification guidelines, a loan for a third home is classified as commercial real estate (CRE) and attracts a higher rate of provisioning at one per cent.

As against this, the provisioning for loans for the first and second home is at 0.4 per cent. This means, banks have to set aside more money when they lend for a third home.

Earlier, for CRE loans, SBI used to charge 25 basis points (bps), that is 10.25 per cent for loans up to Rs 30 lakh and 10.4 per cent for loans above Rs 30 lakh. Now, these loans, too, will be offered at 10 and 10.25 per cent, respectively.

In comparison, HDFC's rate of interest is 10.25 for loans up to Rs 30 lakh and 10.50 per cent for loans above Rs 30
lakh. The SBI official, however, conceded the percentage of borrowers who take a loan for a third home is not high.
These borrowers buy homes solely for investment purposes. As a result, repayment is done from rental incomes. RBI has classified such loans as CRE to make these more expensive and to avoid speculative build-up in the segment.
The bank charges a flat processing fee of Rs 1,000 for all loan takeovers and a switchover fee of 0.56 per cent of the amount due.
In a meeting with analysts earlier this month, chairman Pratip Chaudhuri said home loan approvals have increased to Rs 150 crore (Rs 1.5 billion) a day from Rs 65 crore (Rs 650 million) two months ago. The applications had doubled in the past couple of months.
"SBI's home loan book has grown 13 per cent year-on-year and the management expects it to grow 25-30 per cent year-on-year by end-FY13," said a report by Goldman Sachs.
In 2009, SBI had adopted a similar aggressive strategy of takeover of home loans. At that time, the bank faced a deluge of applications, following which it forced officials not to accept applications beyond a point. This time, the bank has improved its technology and manpower to deal with the large number of requests.
SBI has also reduced its loan processing time. According to the Goldman Sachs report, the bank has reduced this time to two-to-three days for projects that have already been approved, as this requires only KYC (know your customer) checks.
In contrast, the bank requires around 10 days processing when both the project and KYC checks require approval. Previously, processing took as long as 20-30 days.
The report also said SBI did a daily takeover of around Rs 30 crore, and expects the loan takeover itself to account for about Rs 4,000 crore (Rs 40 billion) of net loans (15 per cent of the net increase) in FY13. As of September, SBI's home loan portfolio stood at Rs 108,381 crore (Rs 1.08 trillion).