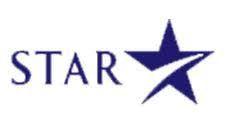 STAR India is open to selling its 25.9 per cent stake in one of the country's largest production houses, Balaji Telefilms, to its promoters.
The broadcaster had bought the stake in 2004.
Balaji Telefilms promoters include yesteryear screen idol Jeetendra, his wife Shobha Kapoor and other family members.
The company is overseen by Jeetendra's daughter, Ektaa Kapoor.
After months of speculation that the company might be selling its stake to competing broadcasters or media companies, STAR India CEO Uday Shankar told
Business Standard
, "If the promoters want to have a conversation on buying us out, we can have the conversation."
The company currently has a market capitalisation of Rs 262 crore (Rs 2.62 billion).
Shankar made it clear that while STAR was not bound by any agreement to sell only to the promoters, it did not want to destabilise the current management.
Asked whether STAR would sell its stake to the Balaji promoters, Shankar said, "No, we can sell it to somebody else as well.
But whoever we sell to -- and that's one thing we have always followed. . . when we sold Hathway, we had seen to it that we sold it to people the promoters were comfortable with -- we would not do anything to destabilise the company and its current management.
Shankar said STAR was not involved in the management of the company and was only a passive investor.
STAR had initially picked up a 21 per cent stake in Balaji Telefilms in 2004 through Dubai-based affiliate Asian Broadcasting FZ-Llc from the promoters for Rs 123 crore (Rs 1.23 billion).
Later, it did an open offer and increased its stake to 25.9 per cent.
A Balaji Telefilms spokesperson said the promoters were unavailable for comment.
The relationship between the two has seen its ups and downs.
In 2000, STAR tied up with Balaji to make some successful TV serials, which catapulted the channel to the top slot among Hindi general entertainment channels.
It also made Balaji the most sought after player in TV production. STAR is believed to have paid a premium for the three 'K' shows --
Kyunki, Kahaani and Kasauti
-- which hit high TRP ratings.
As part of the deal, Balaji was not to make soaps for competing channels in the same slots.
However, in 2008, with the shows' ratings falling, the agreement came under review and some of the programmes were pulled out and the matter was fought in courts.
In the same year, an agreement by which Balaji had the right to buy out STAR's stake for Rs 190 a share was terminated.
And, for two years, the two did not work together.
In June 2010, the two again joined hands to air Tere Liye in the 10 pm slot but sans any exclusivity agreement.